Regular price
Sale price
$39.95 USD
Unit price
per
Sale
Sold out
INGREDIENTS
Organic Butters: Cocoa, Mango, Shea.
Oils: Argon, Chamomile, Bay Laurel, Carrot Seed, Eucalyptus, Frankincense, Ginger,
Grape Seed, Lavender, Lemon, Peppermint, Rosemary, Spearmint, Orange, Thyme, Grapefruit, Ylang-Ylang, Vitamin E & C, Sage, Coffee (Refined to remove caffeine), Fennel, Avocado, Coconut, Squalene, Amyris, Cedarwood, Cinnamon, Clove, Marjoram, Camellia, Broccoli, Sea Buckthorn, Walnut, Geranium, Rose, Black Seed, Primerose, Dandelion, Chia & Buchu.
Product Description:
Normal causes of bipolar disorder include changed brain chemistry, environmental factors, and even genetics. In our nation, emotional instability is widespread, making it difficult to perform even routine duties. Lack of sleep is one of the detrimental impacts of bipolar disorder. It acts best with decreased energy and erratic mood changes. People occasionally experience suicidal ideas.
Although numerous conventional medications can be used to treat bipolar disorder, the safest and most efficient approach is to use natural remedies. Your mind needs a natural cream that may reverse the effects of bipolar disorder to treat this self-destructive illness. 
Our incredible cream for mood swings contains essential ingredients, including:
Argon Oil

Rosemary

Thyme

Black Seed

Dandelion

Lavender

Lemon

And many other powerful components
Gain the benefits of our cream if you wish to get rid of the symptoms of bipolar disorder. Our cream, which is plant-based and aids with mood stabilization, is one of our suggested products.
Ingredients

Butter: Cocoa, Shea and Mango.

Oils: Camellia, Argan, Jojoba, Coconut, Almond, Eucalyptus, Lavender, Orange, Rosemary, Squalene, Carrot Seed, Spearmint, Bergamot, Peppermint, Vitamin E, Lemon, Black Pepper, Cedarwood, Grapefruit, Grape Seed, Vitamin C, Cinnamon, Apricot, Borage, Clove, Fennel, Frankincense, Amyris & Ginger.
Care Instructions

You apply the products by gently rubbing it into the body area you are focusing on.  For example, the FACE SERUM would be applied to your face two or three times daily while UTI B GONE would be applied to the urinary track area. 


HOT TIP:  Also apply to the bottom of your feet for best results.
View full details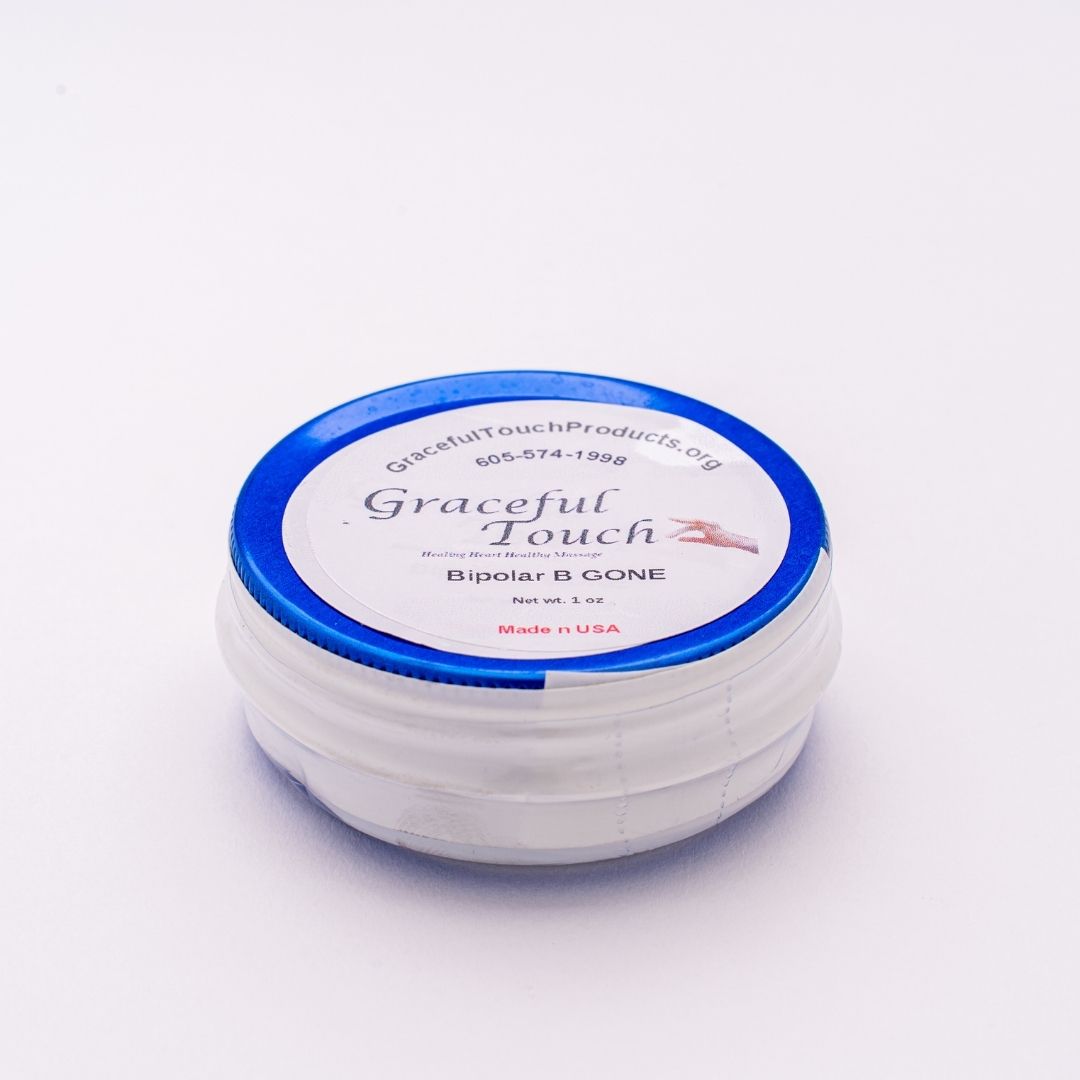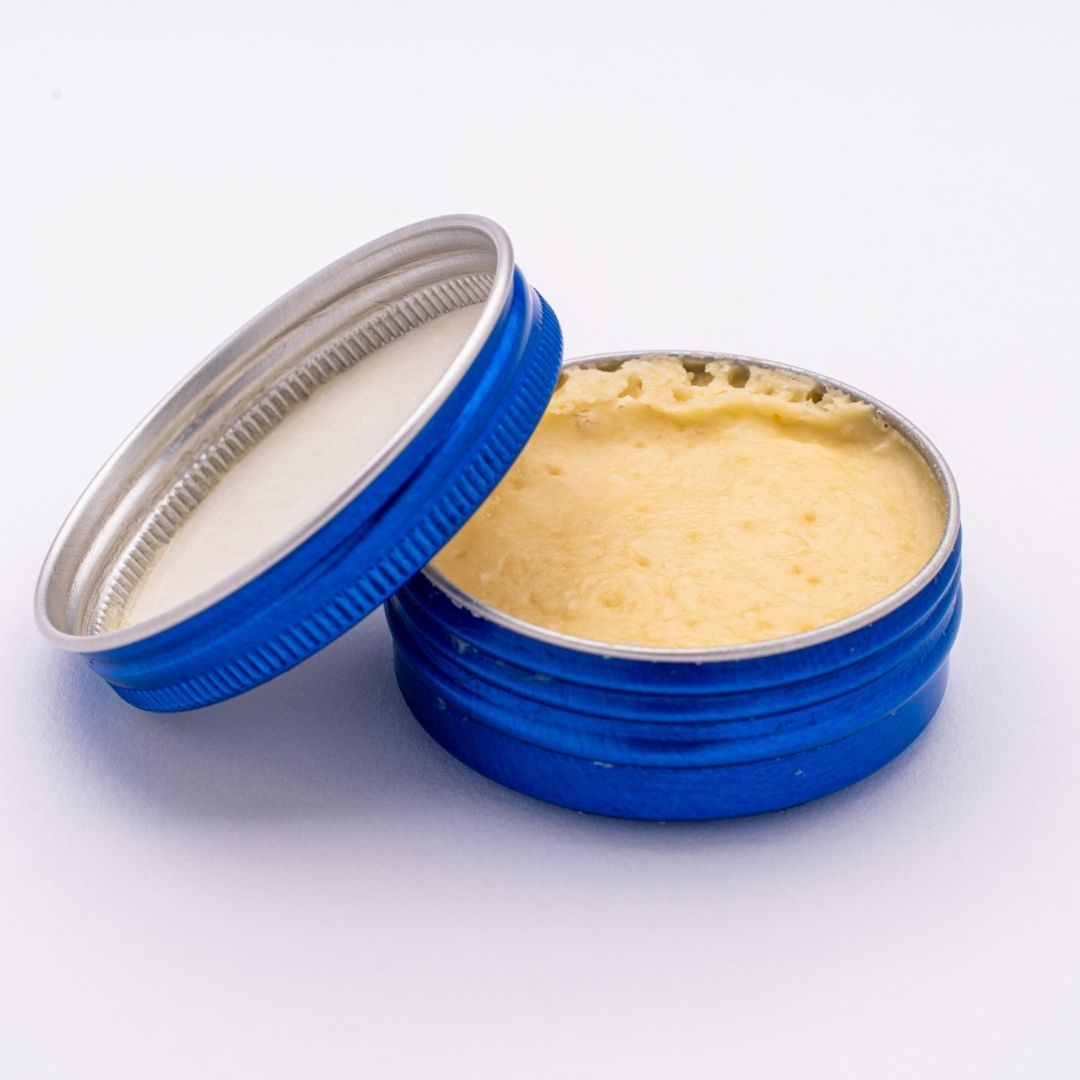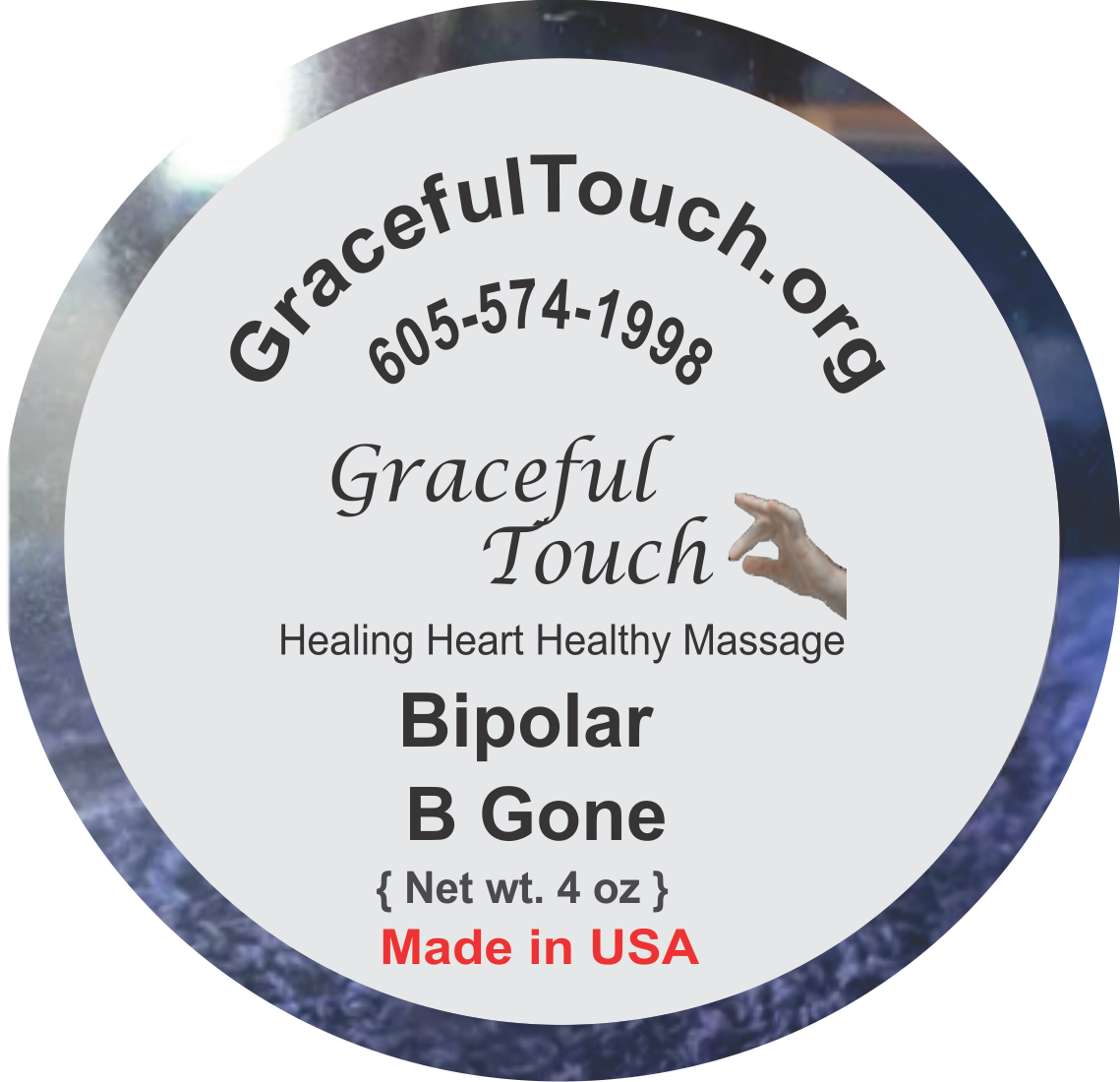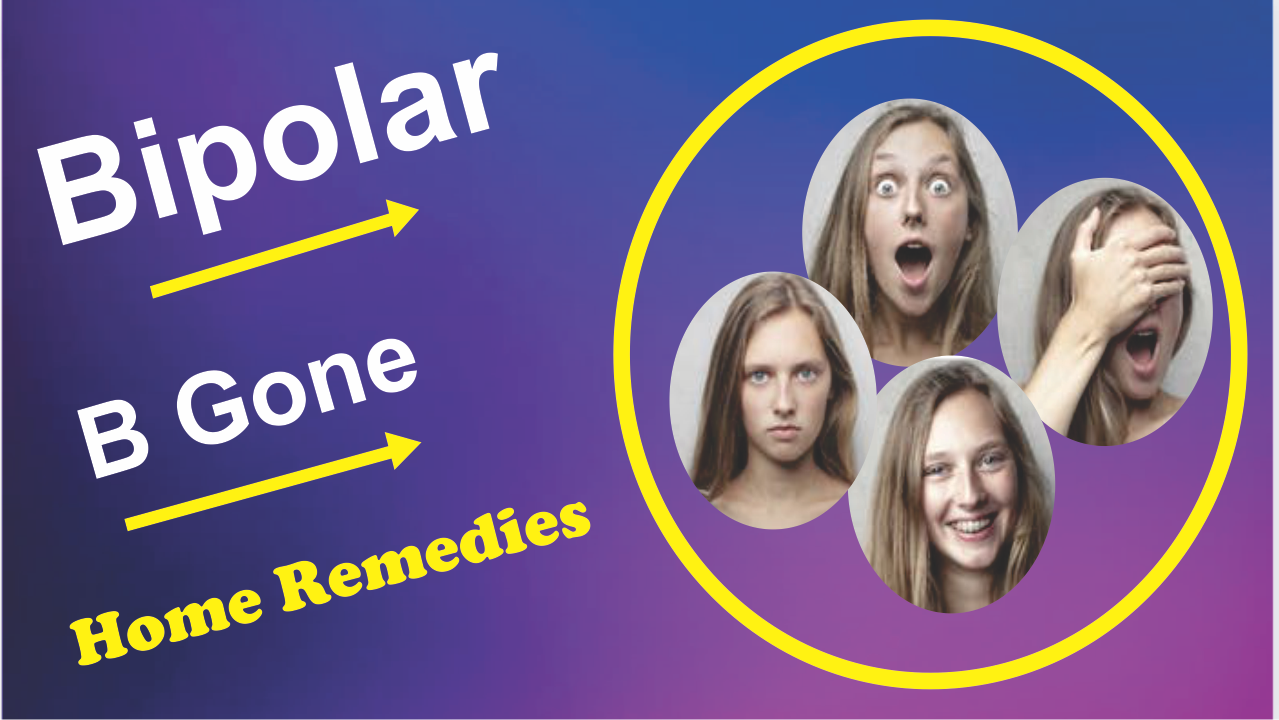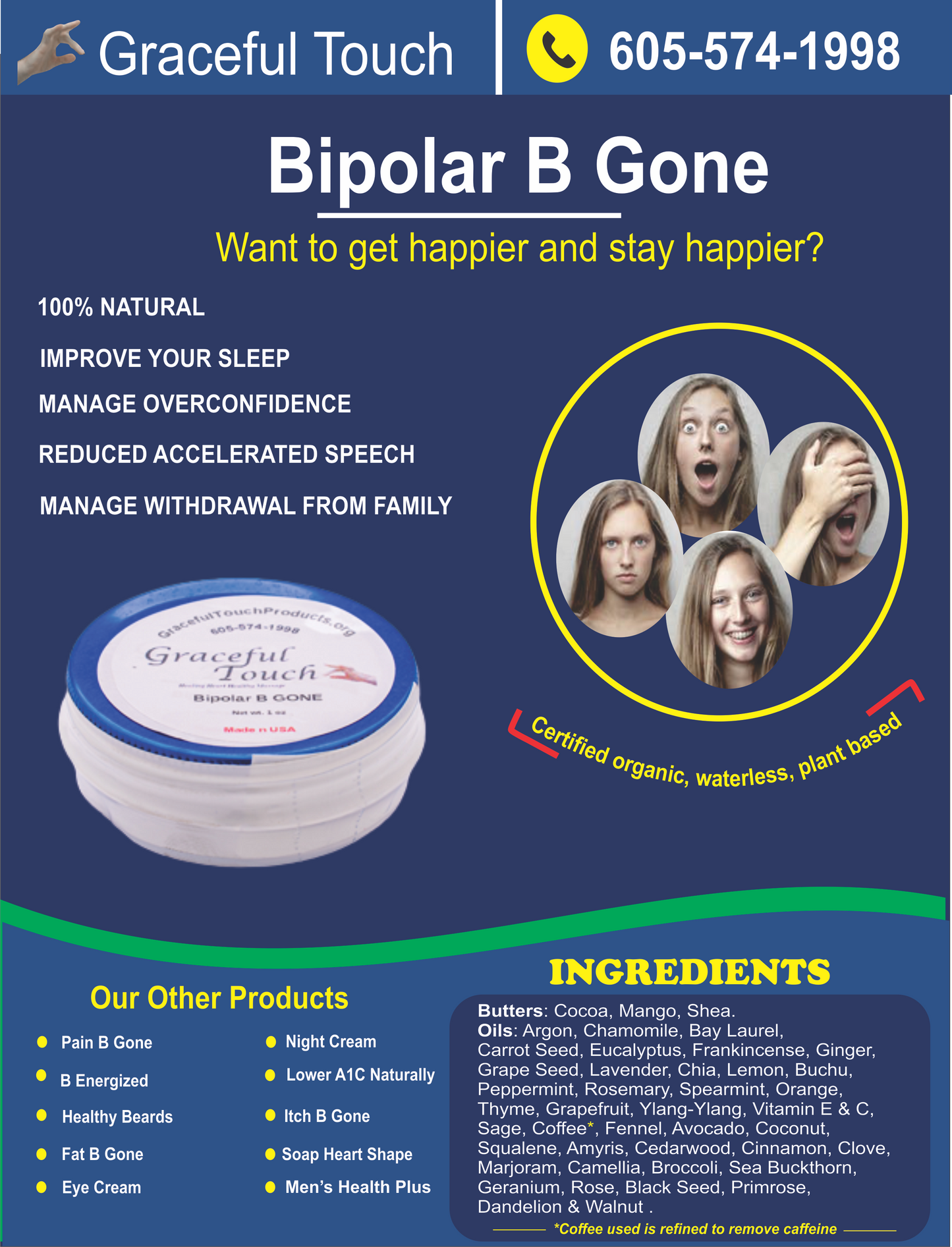 What our Costumers think about Pain B Gone