Regular price
Sale price
$39.95 USD
Unit price
per
Sale
Sold out
INGREDIENTS
Butters: Cocoa, Shea and Mango.
Oils: Camellia, Cedarwood, Rosemary, Grape Seed, Coconut, Jojoba, Fennel, Almond, Lemon, Hibiscus, Green Tea, Lavender, Spearmint,
Squalene, Ginger, Vit E & C, Chai, Bergamot, Black Seed, Sea Buckthorn, Rose Hip, Cinnamon, Marjoram, Buchu, Lemongrass, Juniper Berry, Apricot, Avocado,
Castor Oil, Marigold, Carrot Seed, Peppermint, Borage, Eucalyptus, Bay Laurel, Broccoli, Frankincense, Tea Tree, Thyme, Black Pepper, White Grapefruit, Sweet Orange, Coffee (Refined to remove caffeine)...alright
, Ylang-Ylang & Clary Sage.

Product Description:
Sunburn is the term used to describe skin damage brought on by UV light waves entering deeply into the skin. Sunlight is the most frequent cause of burns, although ultraviolet (UV) light from man-made sources can also harm the skin. Sun lamps and tanning beds are two examples of artificial sources that might result in sunburns.
Our cream for sun burn serves two purposes for treating burns. You can protect your skin from bacteria by applying a thin layer of antibiotic ointment. You can prevent infection by doing this. Additionally, ointments provide skin defense and act as a barrier, preventing your dressing from adhering to your skin.
Natural components are better for the skin overall if you choose the proper products for your skin's needs because they can help with sun protection and soothe inflamed skin. Natural skin care solutions are kinder to the skin than chemical-based ones, which can lead to breakouts and other skin irritation.
Our best sunburn removal cream contains no side effects and is made with 100% natural ingredients.
Ingredients

Butter: Cocoa, Shea and Mango.

Oils: Camellia, Argan, Jojoba, Coconut, Almond, Eucalyptus, Lavender, Orange, Rosemary, Squalene, Carrot Seed, Spearmint, Bergamot, Peppermint, Vitamin E, Lemon, Black Pepper, Cedarwood, Grapefruit, Grape Seed, Vitamin C, Cinnamon, Apricot, Borage, Clove, Fennel, Frankincense, Amyris & Ginger.
Care Instructions

You apply the products by gently rubbing it into the body area you are focusing on.  For example, the FACE SERUM would be applied to your face two or three times daily while UTI B GONE would be applied to the urinary track area. 


HOT TIP:  Also apply to the bottom of your feet for best results.
View full details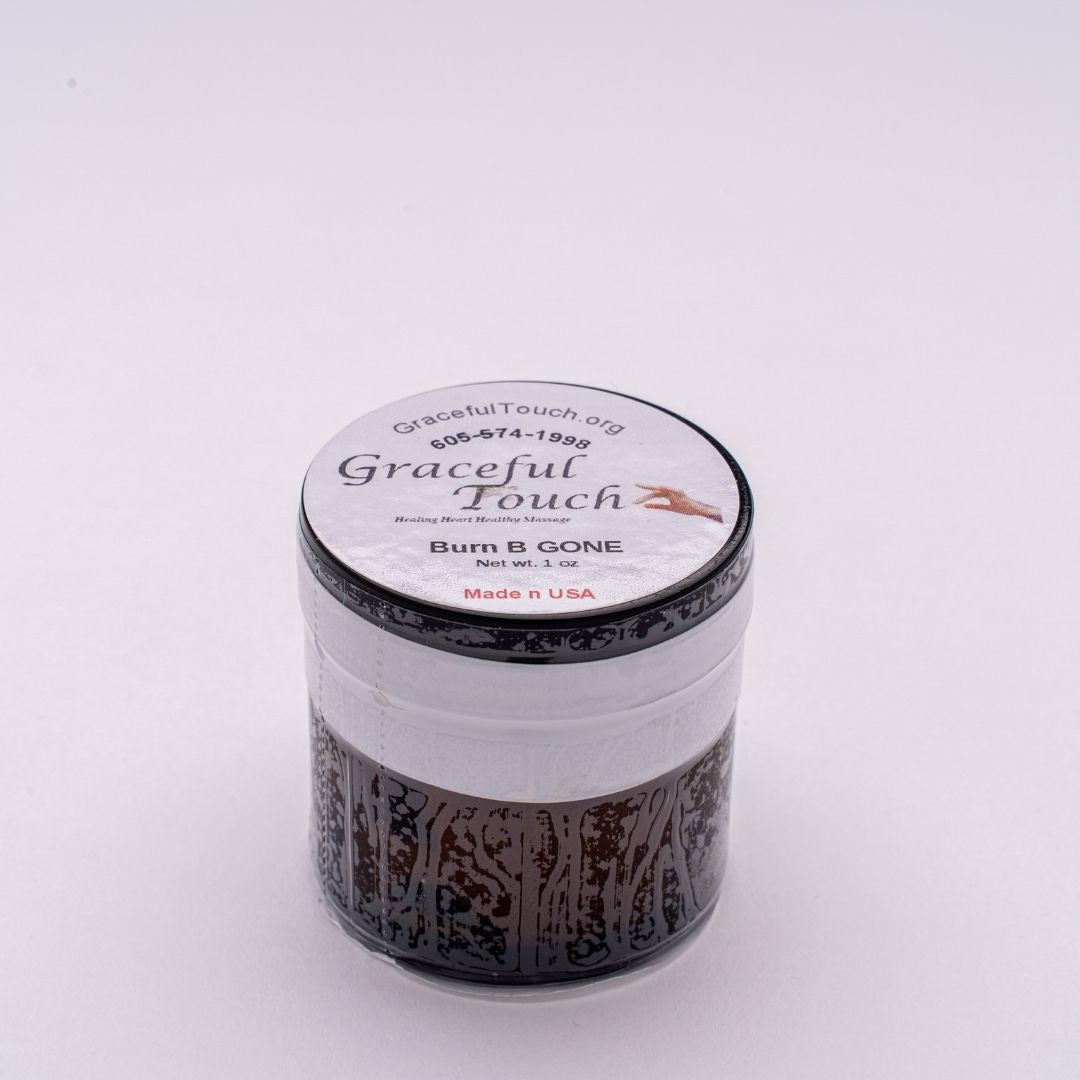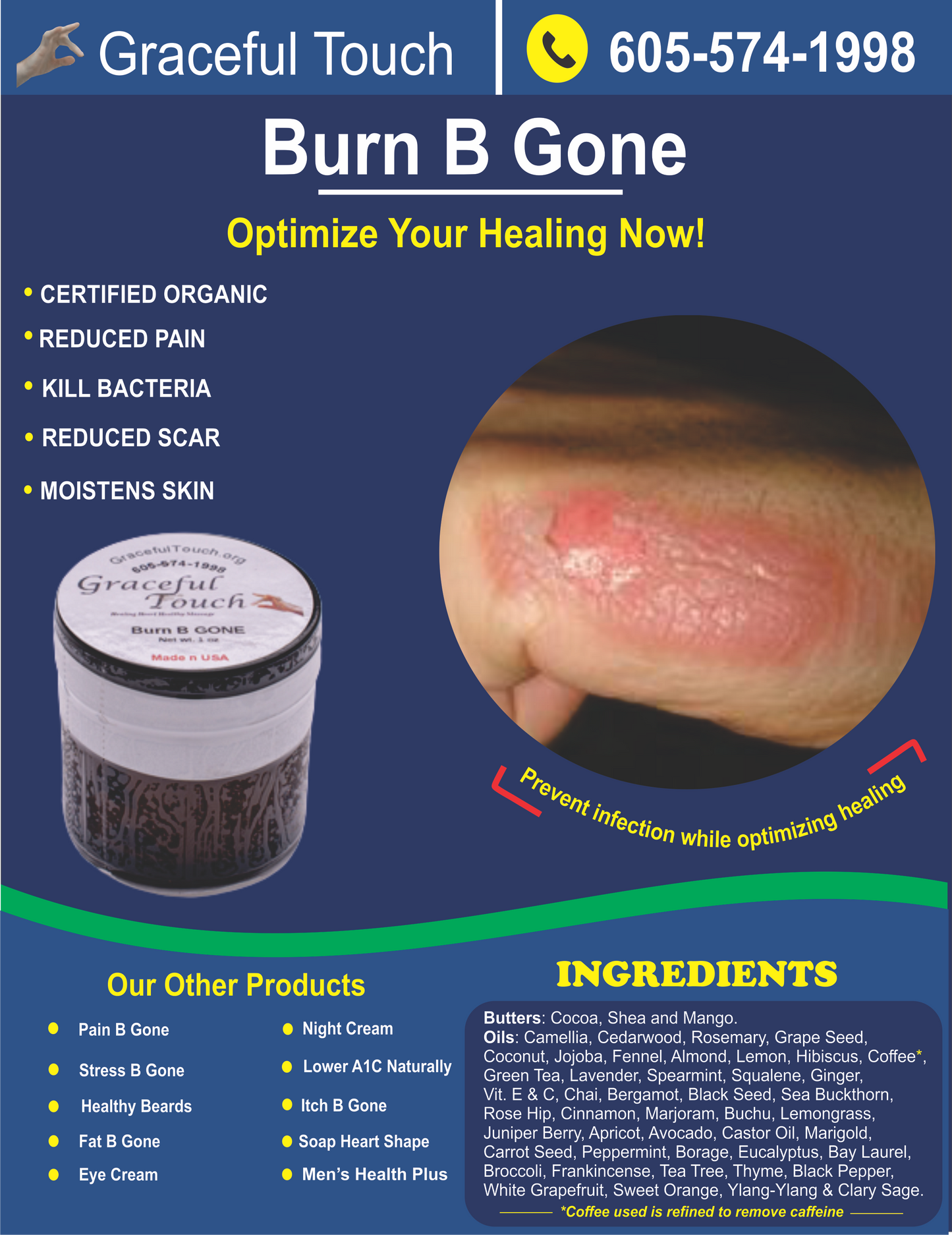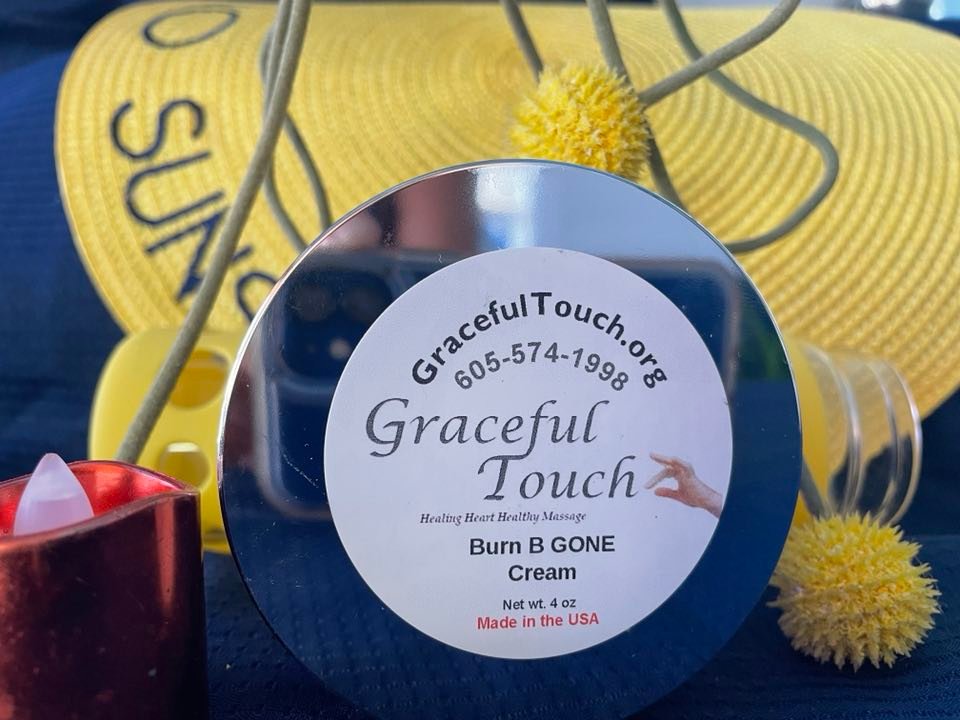 What our Costumers think about Pain B Gone