Regular price
Sale price
$39.95 USD
Unit price
per
Sale
Sold out
 INGREDIENTS
Butters: Cocoa, Mango, Shea.
Oils: Camellia, Coconut, Ginger, Fennel, Peppermint, Rosemary, Lemon, Squalene, Vit. E, Vit. C, Camomille, Lavender, Frankincense, Castor Oil, Apricot, Ylang-Ylang, Spearmint, Carrot, Cedar & Black Seed.
Product Description:
A yeast infection known as candida can enter your body and spread to your kidneys, heart, brain, and even eyes. The illness mostly affects the skin between your fingers or toes, though it can occasionally spread to the groin.
Our all-natural solution for treating skin conditions caused by candida is candida cream. Natural oils that make up its composition have no known negative effects. It is designed to go after blemishes, breakouts, and spots. It offers efficient outcomes immediately, including an accelerated rate of skin cell renewal, thanks to its intense concentration of organic creams and oils. This gel can aid in making the skin cleaner, calmer, softer, and more vibrant when applied to the affected regions.
Our candida cream treatment is effective as it contains no harmful chemicals. The natural ingredients used in our creams are:
Lavender

Frankincense

Castor Oil

Apricot

Ylang-Ylang

Spearmint

Carrot

Cedar
Numerous customers have used our cream to benefit from its anti-candida properties.
Ingredients

Butter: Cocoa, Shea and Mango.

Oils: Camellia, Argan, Jojoba, Coconut, Almond, Eucalyptus, Lavender, Orange, Rosemary, Squalene, Carrot Seed, Spearmint, Bergamot, Peppermint, Vitamin E, Lemon, Black Pepper, Cedarwood, Grapefruit, Grape Seed, Vitamin C, Cinnamon, Apricot, Borage, Clove, Fennel, Frankincense, Amyris & Ginger.
Care Instructions

You apply the products by gently rubbing it into the body area you are focusing on.  For example, the FACE SERUM would be applied to your face two or three times daily while UTI B GONE would be applied to the urinary track area. 


HOT TIP:  Also apply to the bottom of your feet for best results.
View full details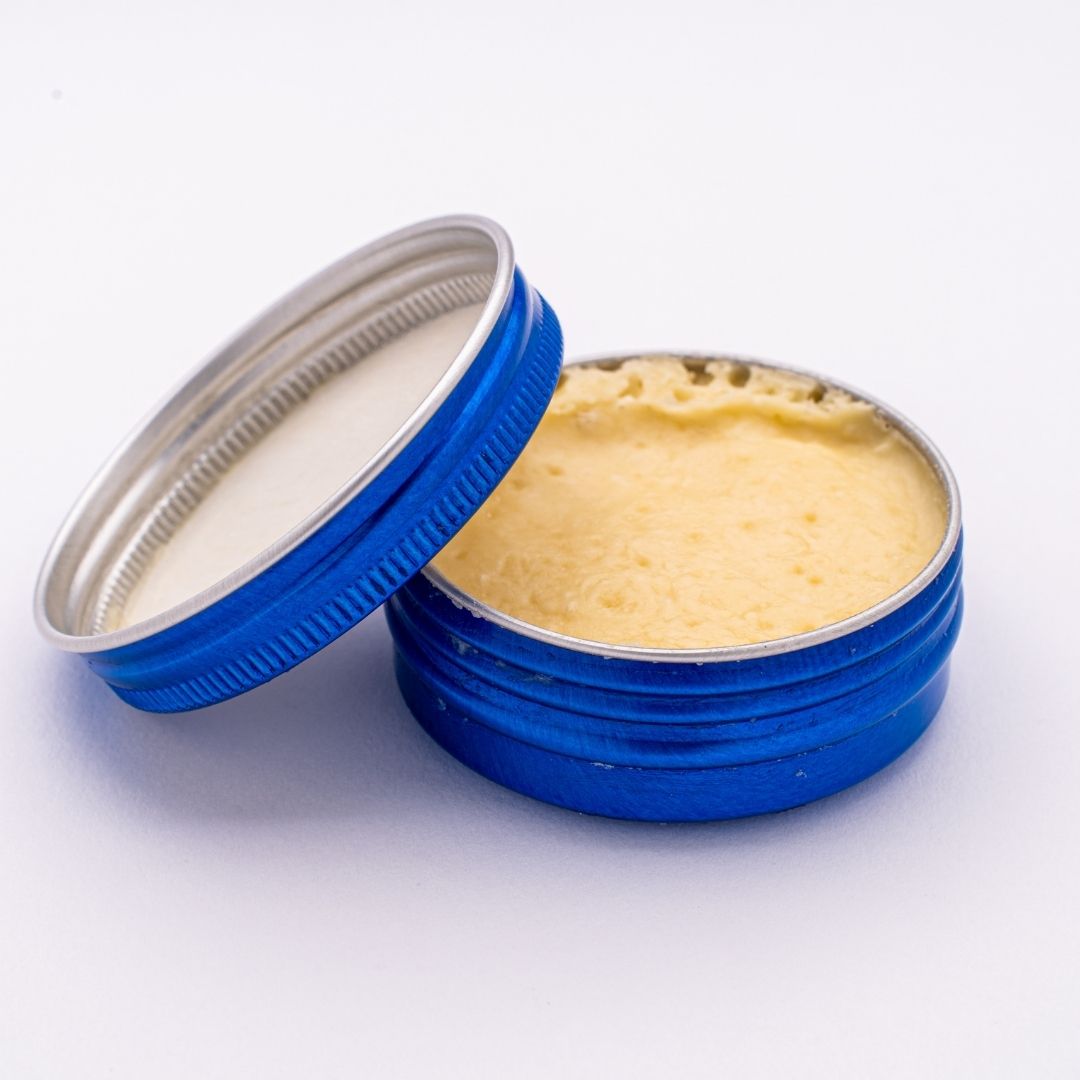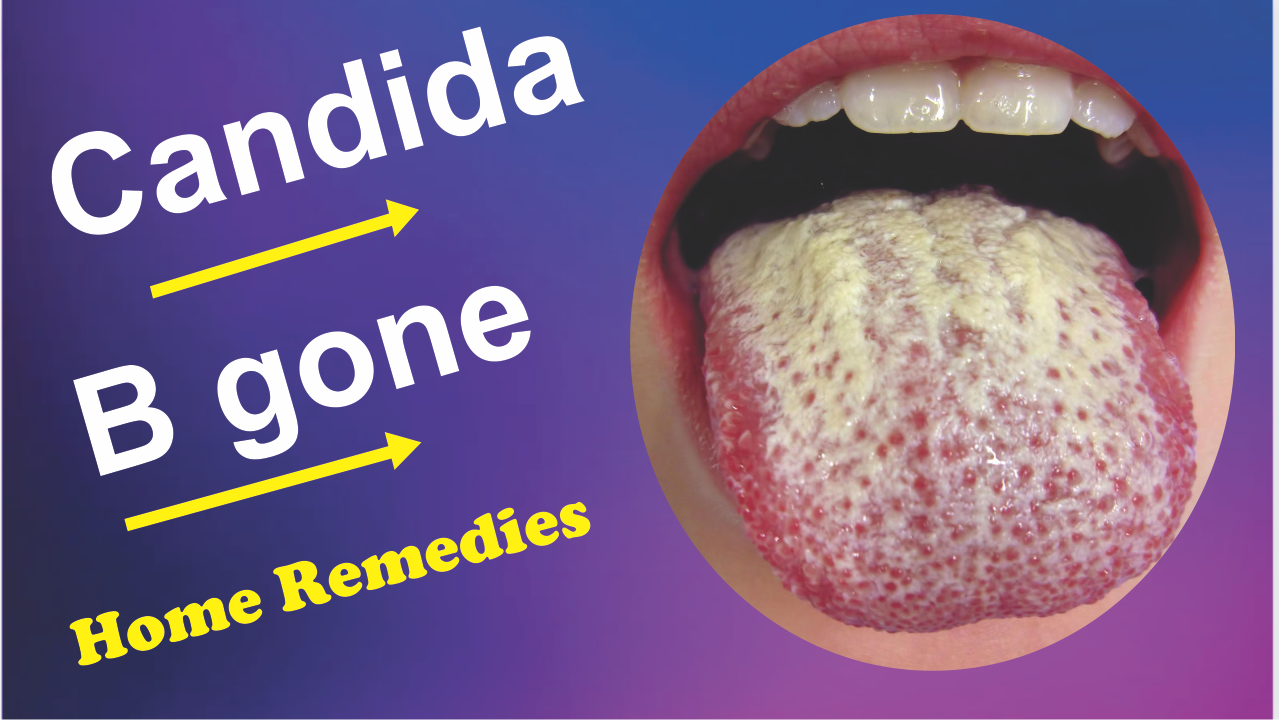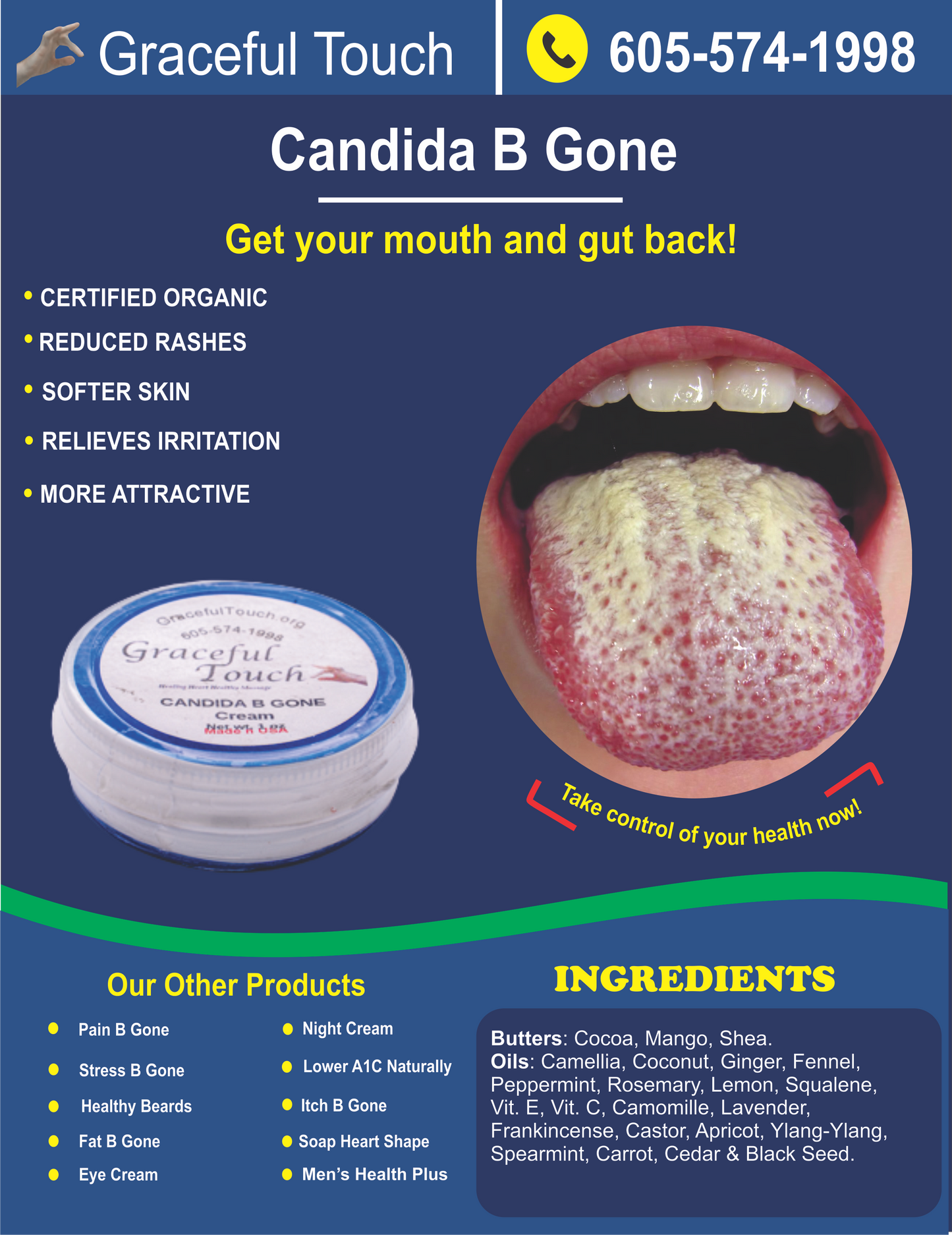 What our Costumers think about Pain B Gone