Regular price
Sale price
$39.95 USD
Unit price
per
Sale
Sold out
BUTTERS: Cocoa, Shea and Mango.
Oils: Camellia, Coconut, Almond, Vitamin E, Argan, Jojoba, Apricot, Avocado, Borage, Cedarwood, Cinnamon, Clove, Coffee (Refined to remove caffeine), Eucalyptus, Fennel, Grape Seed, Lavender, Peppermint, Tea Tree, Thyme, Vitamin C, Ylang-Ylang and Frankincense.
23 NATURAL OILS and 3 BUTTERS
I can see clearly now.
Almost sounds like lyrics to a song, but it is also a reality in the world of eye cream relief and results.  Take a look at the ingredients that are brought together to make this fine lotion.
As if that isn't good enough, the news only gets better with our eye cream oils.
1 oz CERTIFIED ORGANIC, PLANT-BASED FOR MOISTURIZING AND REPAIRING FINE LINES AND WRINKLES, PULLING MOISTURE INTO DAMAGED SKIN AREAS AND HELPING REPAIR LAUGH LINES.  
Product Description:
An aging symptom that can't be easily treated is the emergence of puffiness and redness. Your face starts to seem worn and unattractive as your eyes swell. Your eyes appear tired and listless under constant work pressure.
The amazing relief eye cream from Graceful Touch Products helps eliminate all wrinkles and dryness generated under the eyes. The all-natural components in our cream target the troubled area close to your eyes and operate effectively. To give you a new appearance, our cream begins to act immediately.
This moisture and relief-rich eye cream offers benefits including:
100% Natural Ingredients

Decreased Aging Signs

Protection Against Delicate Skin

Soothe, Tired Eyes

Minimize Puffiness 
The natural ingredients in our eye cream act fast to provide you with the desired results on the first application. Some of the natural ingredients used in our best eye cream for pain relief are:
Avocado

Apricot

Camellia

Cedarwood

Borage

Cinnamon
Our plant-based eye relief cream works best for moisturizing and mending wrinkles and fine lines, drawing moisture into regions of skin that have been damaged, and assisting in healing laugh lines.
We are happy.
And we trust that you too will be happy when you use our eye cream.
Ingredients

Butter: Cocoa, Shea and Mango.

Oils: Camellia, Argan, Jojoba, Coconut, Almond, Eucalyptus, Lavender, Orange, Rosemary, Squalene, Carrot Seed, Spearmint, Bergamot, Peppermint, Vitamin E, Lemon, Black Pepper, Cedarwood, Grapefruit, Grape Seed, Vitamin C, Cinnamon, Apricot, Borage, Clove, Fennel, Frankincense, Amyris & Ginger.
Care Instructions

You apply the products by gently rubbing it into the body area you are focusing on.  For example, the FACE SERUM would be applied to your face two or three times daily while UTI B GONE would be applied to the urinary track area. 


HOT TIP:  Also apply to the bottom of your feet for best results.
View full details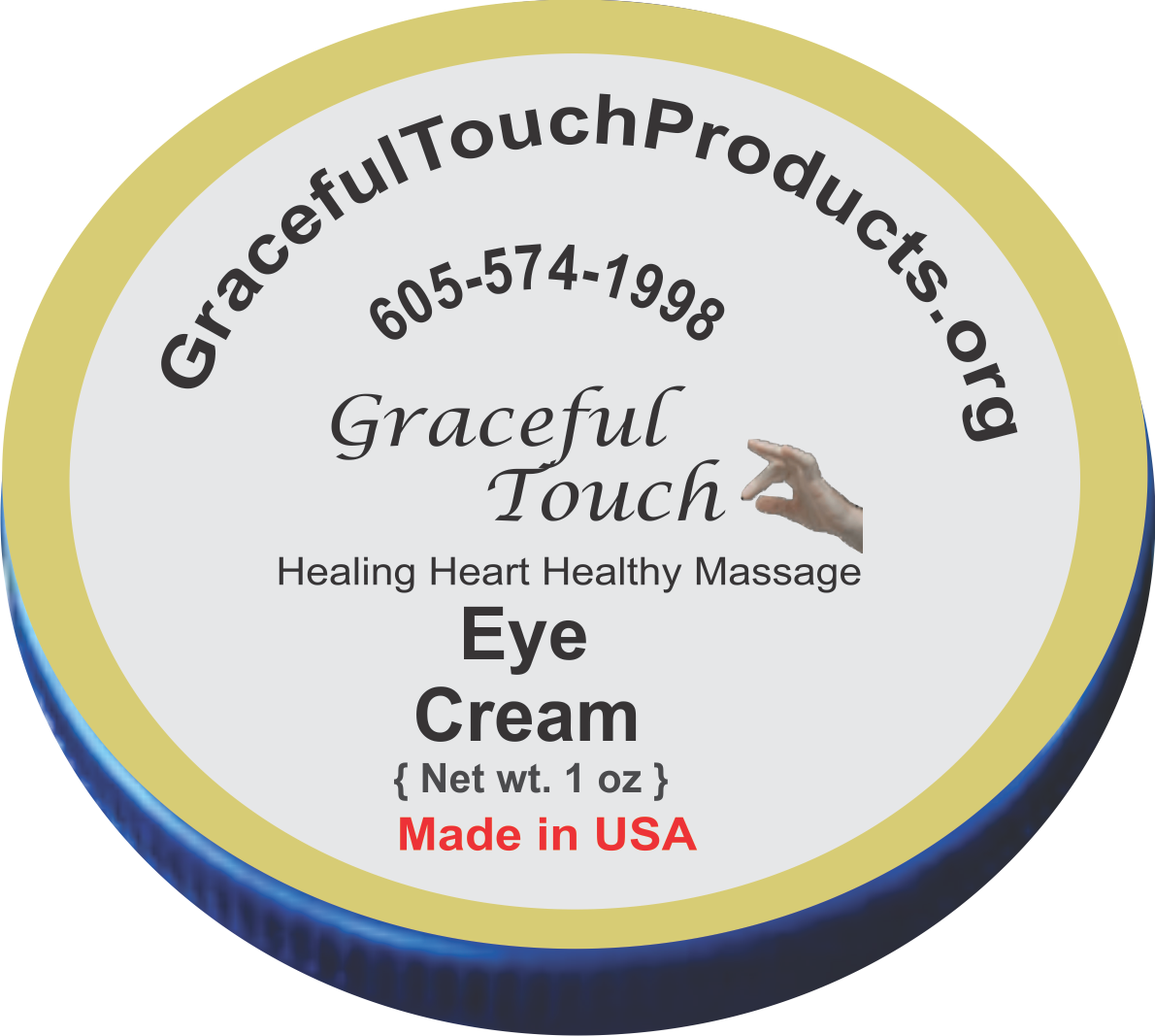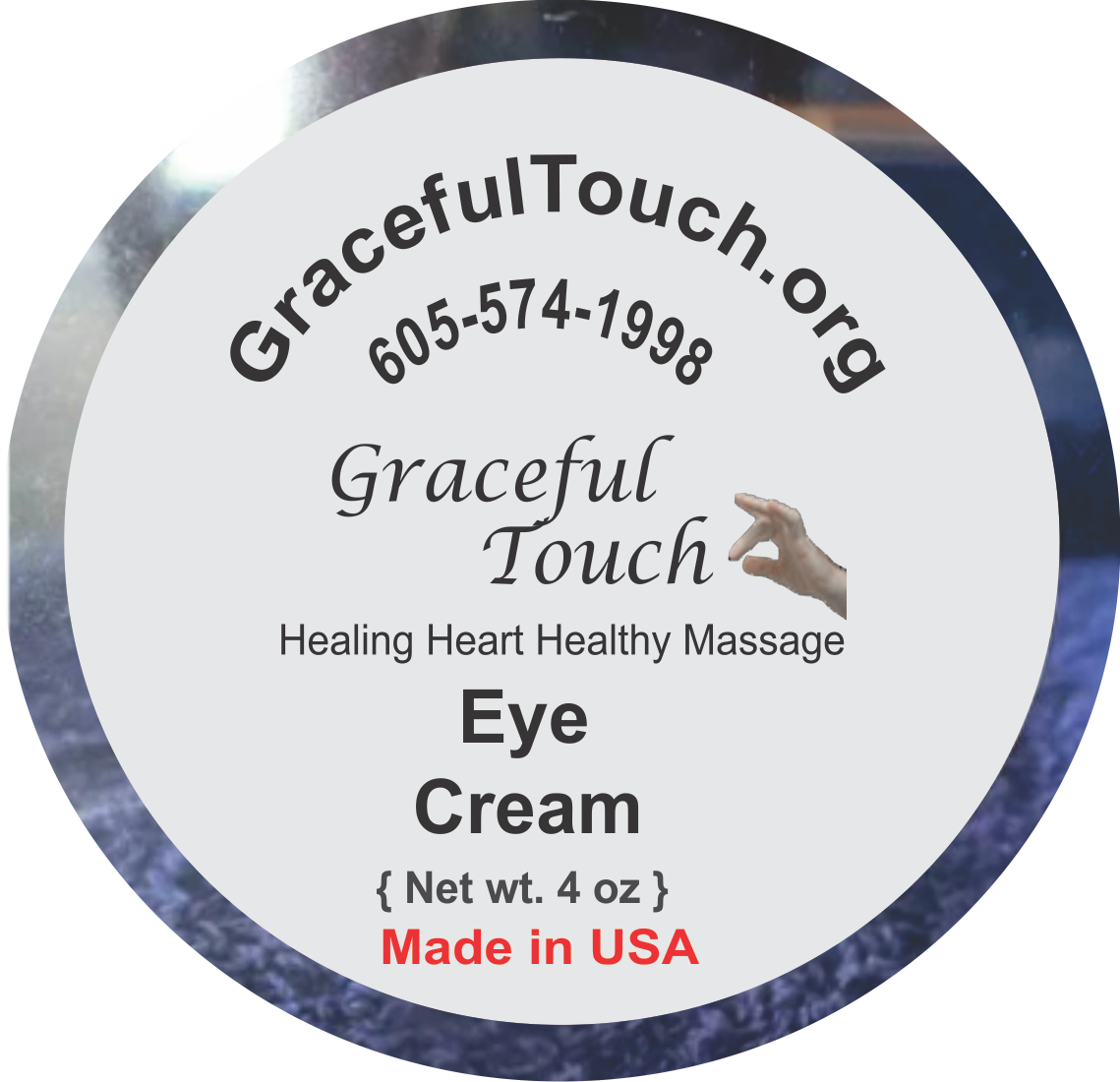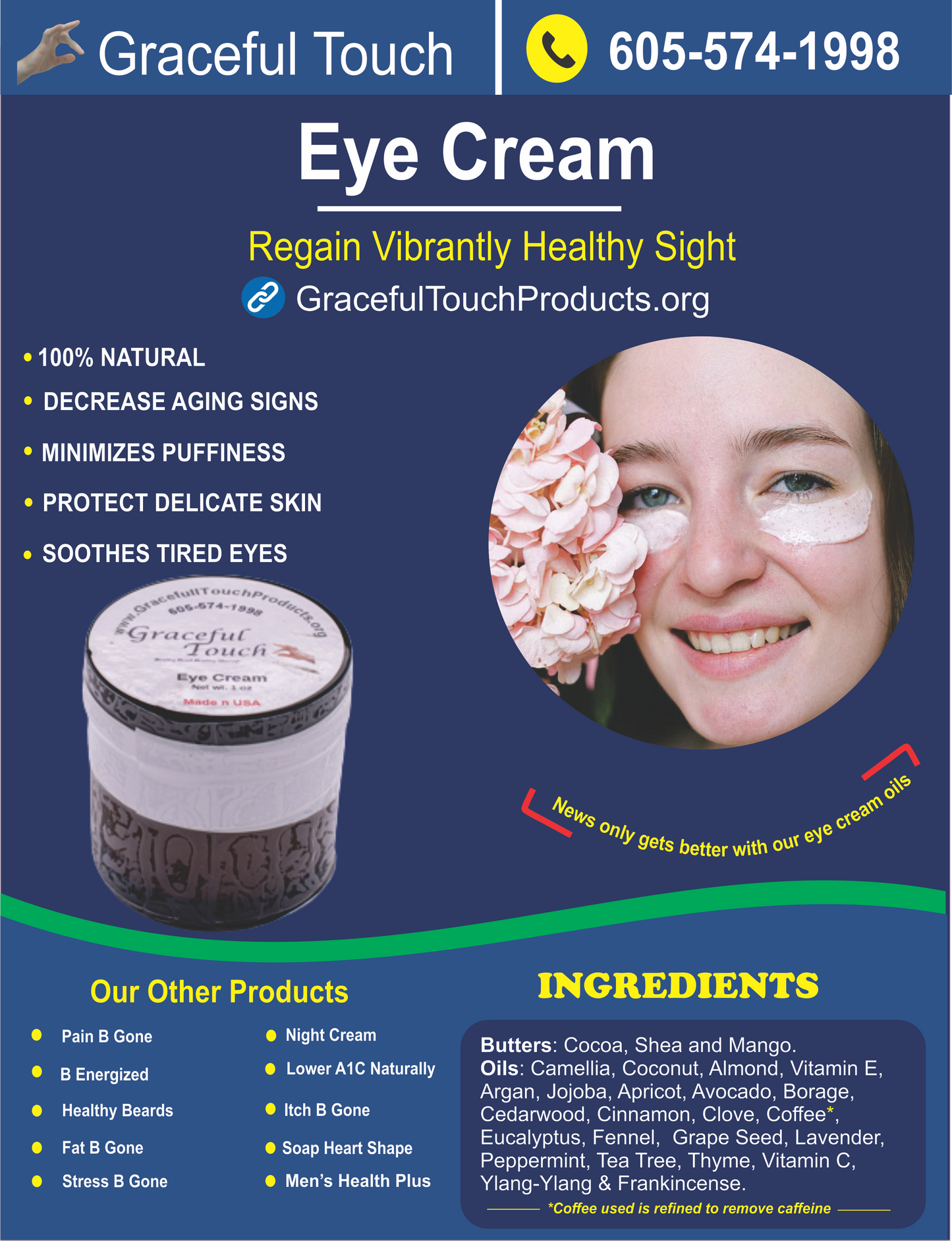 What our Costumers think about Pain B Gone