Regular price
$111.67 USD
Regular price
Sale price
$111.67 USD
Unit price
per
Sale
Sold out
INGREDIENTS
Oils:  Camelia, Rosemary, Grape Seed, Coconut, Jojoba, Fennel, Lemon, Buchu, Hibiscus, Green Tea, Lavender, Spearmint, Squalene, Ginger, Vit. E & C, Chai, Bergamot, Cedarwood, Sea Buckthorn, Rose Hip, Cinnamon, Black Seed, Lemongrass, Juniper Berry, Apricot, Castor, Marigold, Carrot Seed, Peppermint, Eucalyptus, Frankincense, Tea Tree, Thyme, White Grapefruit, Sweet Orange, Coffee men health natural remedy, Ylang-Ylang & Clary Sage.
Product Description:
Throughout their lives, men can develop various prostate issues. Inflammation or infection, aging-related of the prostate gland, or the development of malignant cells inside the prostate are the three main disorders that can affect the prostate.
Such disorders require a natural and efficient remedy to treat the underlying causes. Oils for the prostate are available from Graceful Touch Products, eliminating side effects. 
You will be shielded from the side effects of such diseases by consuming the proper amount of oils and vitamins.
All the ingredients used in our oils are handpicked to ensure you get the best result without any side effects.
Tea Tree

Thyme

White Grapefruit

Sweet Orange

Coffee Men's health natural remedy

Ylang-Ylang & Clary Sage.
Through our miraculous oil for the prostate, you will undoubtedly get relief from the unpleasant consequences of prostate issues. 
Men's health issues can be managed using our product, Men's Health Plus, which contains natural oils and has anti-inflammation characteristics.
Our certified organic oil aids in stress reduction and urine flow enhancement. The mood-lifting and relaxation-promoting properties of these oils are also ideal.
Ingredients

Butter: Cocoa, Shea and Mango.

Oils: Camellia, Argan, Jojoba, Coconut, Almond, Eucalyptus, Lavender, Orange, Rosemary, Squalene, Carrot Seed, Spearmint, Bergamot, Peppermint, Vitamin E, Lemon, Black Pepper, Cedarwood, Grapefruit, Grape Seed, Vitamin C, Cinnamon, Apricot, Borage, Clove, Fennel, Frankincense, Amyris & Ginger.
Care Instructions

You apply the products by gently rubbing it into the body area you are focusing on.  For example, the FACE SERUM would be applied to your face two or three times daily while UTI B GONE would be applied to the urinary track area. 


HOT TIP:  Also apply to the bottom of your feet for best results.
View full details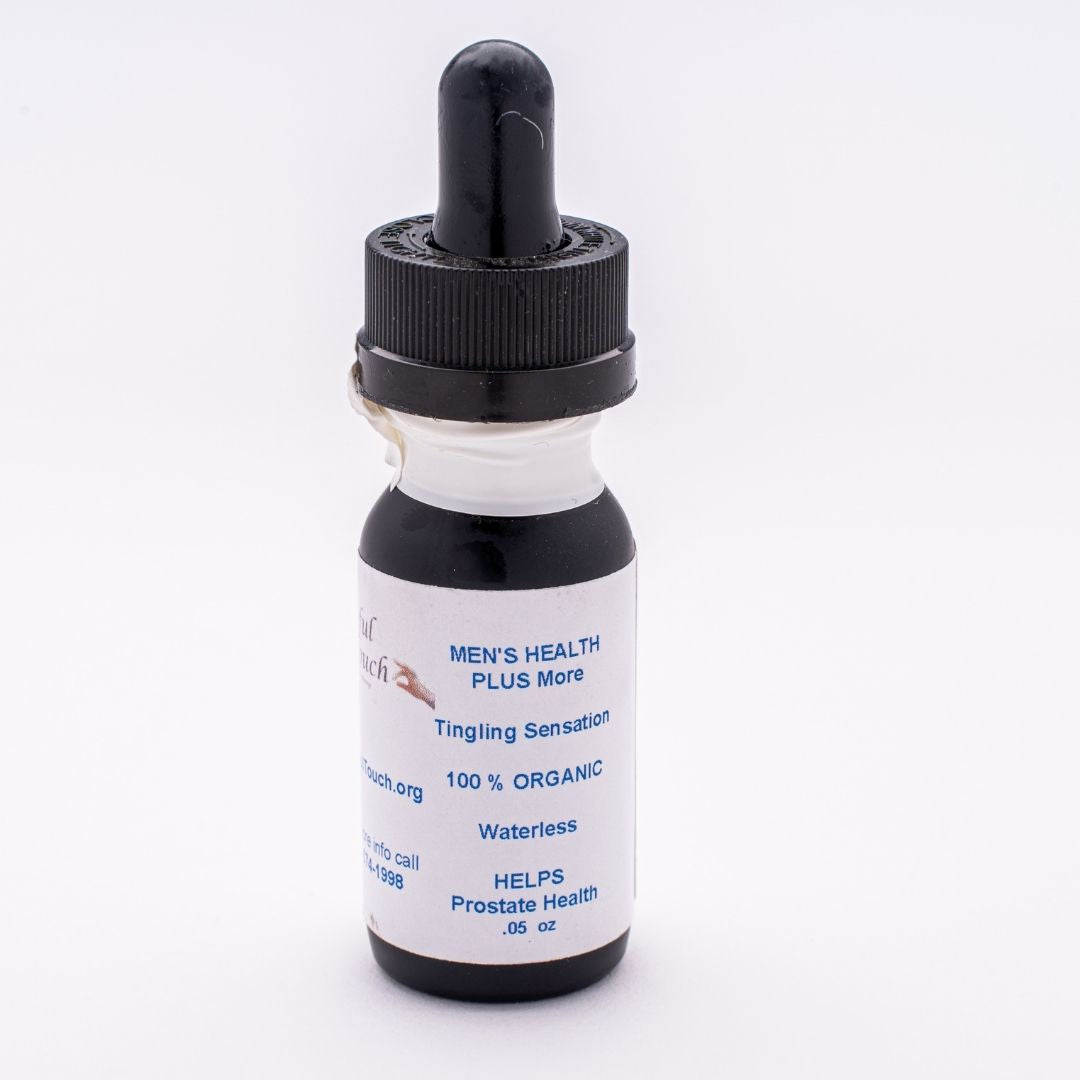 What our Costumers think about Pain B Gone