Regular price
Sale price
$39.95 USD
Unit price
per
Sale
Sold out
CERTIFIED ORGANIC, PLANT-BASED SOAP FOR REPELLING TICKS, FLEAS AND INSECTS WHILE REPAIRING SORES AND FEEDS SKIN WITH NATURAL OILS AND HONEY 
INGREDIENTS
Oils: Honey, Glycerin, Coconut Oil, Borage, Jojoba, Spearmint, Carrot Seed, Vitamins C & E, Peppermint, Cedarwood, Lavender, Eucalyptus, Buchu, Tea Tree, Frankincense and Squalene.
Product Description:
Introducing our Natural Dog Soap, a certified organic, plant-based soap specifically formulated to repel ticks, fleas, and other insects while promoting the healing of sores and nourishing your dog's skin with natural oils and honey.
Our Natural Dog Soap contains a unique blend of oils, including coconut oil, jojoba, carrot seed, peppermint, lavender, and cedarwood, which are well-known for their insect-repelling properties. It is effective in repelling insects, gentle on your dog's skin, and free from dangerous pesticides and herbicides in many other pet care products.
One of the key ingredients in our Natural Dog Soap is squalene, which is rarely found in this product. Squalene is a carrier oil that helps the honey penetrate your dog's bloodstream, promoting overall health and well-being.
Our Natural Dog Soap also produces a luxurious lather, thanks to the inclusion of coconut oil, which is a natural and safe alternative to sodium laurel sulfate found in many other pet care products. Additionally, it contains vitamins D and C, which provide added benefits for your dog's skin and overall health.
Our Natural Dog Soap is perfect for dogs with sensitive skin as it is made from natural and organic ingredients, free from harsh chemicals that can cause skin irritation. It is a gentle and effective way to keep your dog clean and healthy while relieving pesky insects.
Try our Natural Dog Soap today and naturally give your furry friend the love and care they deserve!
Ingredients

Butter: Cocoa, Shea and Mango.

Oils: Camellia, Argan, Jojoba, Coconut, Almond, Eucalyptus, Lavender, Orange, Rosemary, Squalene, Carrot Seed, Spearmint, Bergamot, Peppermint, Vitamin E, Lemon, Black Pepper, Cedarwood, Grapefruit, Grape Seed, Vitamin C, Cinnamon, Apricot, Borage, Clove, Fennel, Frankincense, Amyris & Ginger.
Care Instructions

You apply the products by gently rubbing it into the body area you are focusing on.  For example, the FACE SERUM would be applied to your face two or three times daily while UTI B GONE would be applied to the urinary track area. 


HOT TIP:  Also apply to the bottom of your feet for best results.
View full details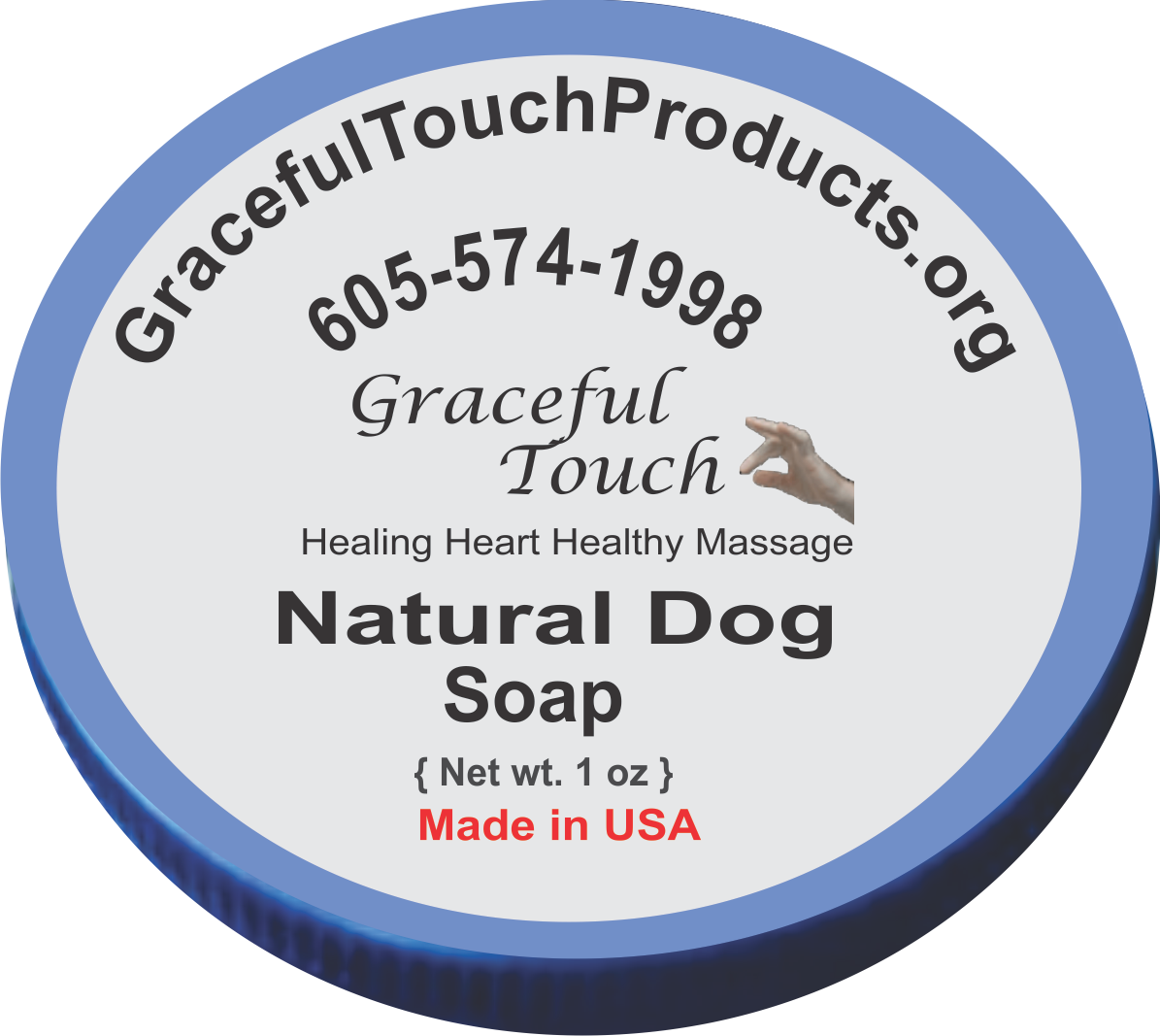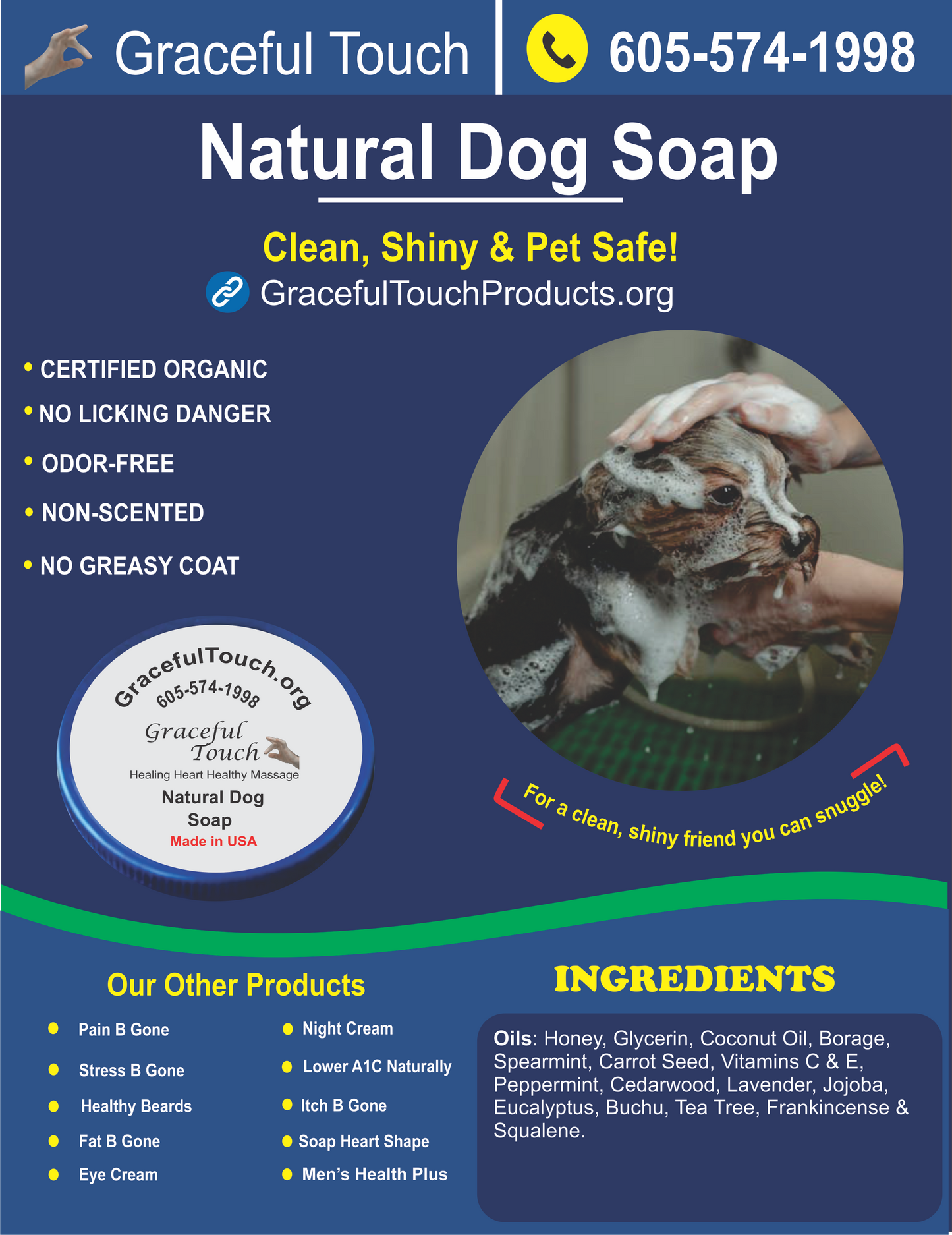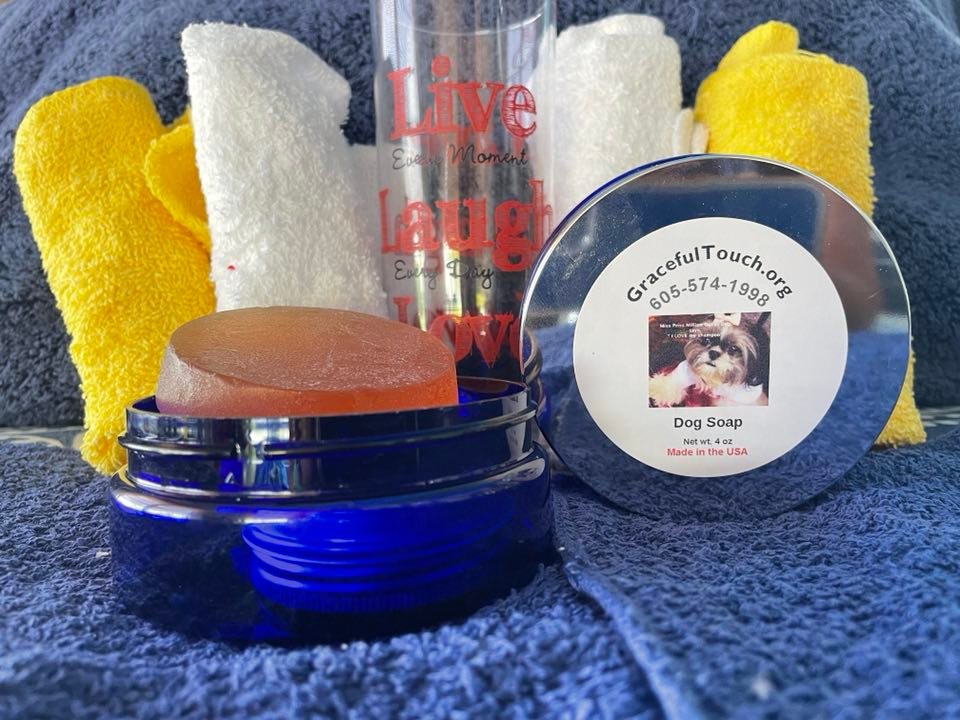 What our Costumers think about Pain B Gone