Regular price
Sale price
$39.95 USD
Unit price
per
Sale
Sold out
 INGREDIENTS:
Oils: Coconut, Peppermint, Lemon, Frankincense, Ginger, Spearmint, Cinnamon, Lavender & Fennel.
Product Description:
When you experience the symptoms of some disorders, nausea and vomiting happen. It is inevitable for nausea and diarrhea to develop when a person has food poisoning, a stomach ache, motion sickness, or clogged intestines.
Using natural ingredients in such extreme circumstances is the best course of action. Graceful Touch Products offers you potent oils for nausea. 
You get quick and efficient effects from our oils' all-natural constituents. Numerous people have experienced success using our plant-based product. With the help of our plant-based oils, you can feel happier.
Some of the effective ingredients used in our natural oils comprise:
Frankincense

Ginger

Spearmint

Cinnamon

Lavender & Fennel.
Our oil has no side effects, making it the most outstanding treatment for nausea. When you use our coconut oil for diarrhea, you obtain incredible results. 
Science has shown that natural remedies like ginger and peppermint can lessen motion sickness and nausea. Using our certified organic cream, you may reduce discomfort and stress.
Unlike other goods, our plant-based oils for nausea and dizziness are safe and efficient.
Ingredients

Butter: Cocoa, Shea and Mango.

Oils: Camellia, Argan, Jojoba, Coconut, Almond, Eucalyptus, Lavender, Orange, Rosemary, Squalene, Carrot Seed, Spearmint, Bergamot, Peppermint, Vitamin E, Lemon, Black Pepper, Cedarwood, Grapefruit, Grape Seed, Vitamin C, Cinnamon, Apricot, Borage, Clove, Fennel, Frankincense, Amyris & Ginger.
Care Instructions

You apply the products by gently rubbing it into the body area you are focusing on.  For example, the FACE SERUM would be applied to your face two or three times daily while UTI B GONE would be applied to the urinary track area. 


HOT TIP:  Also apply to the bottom of your feet for best results.
View full details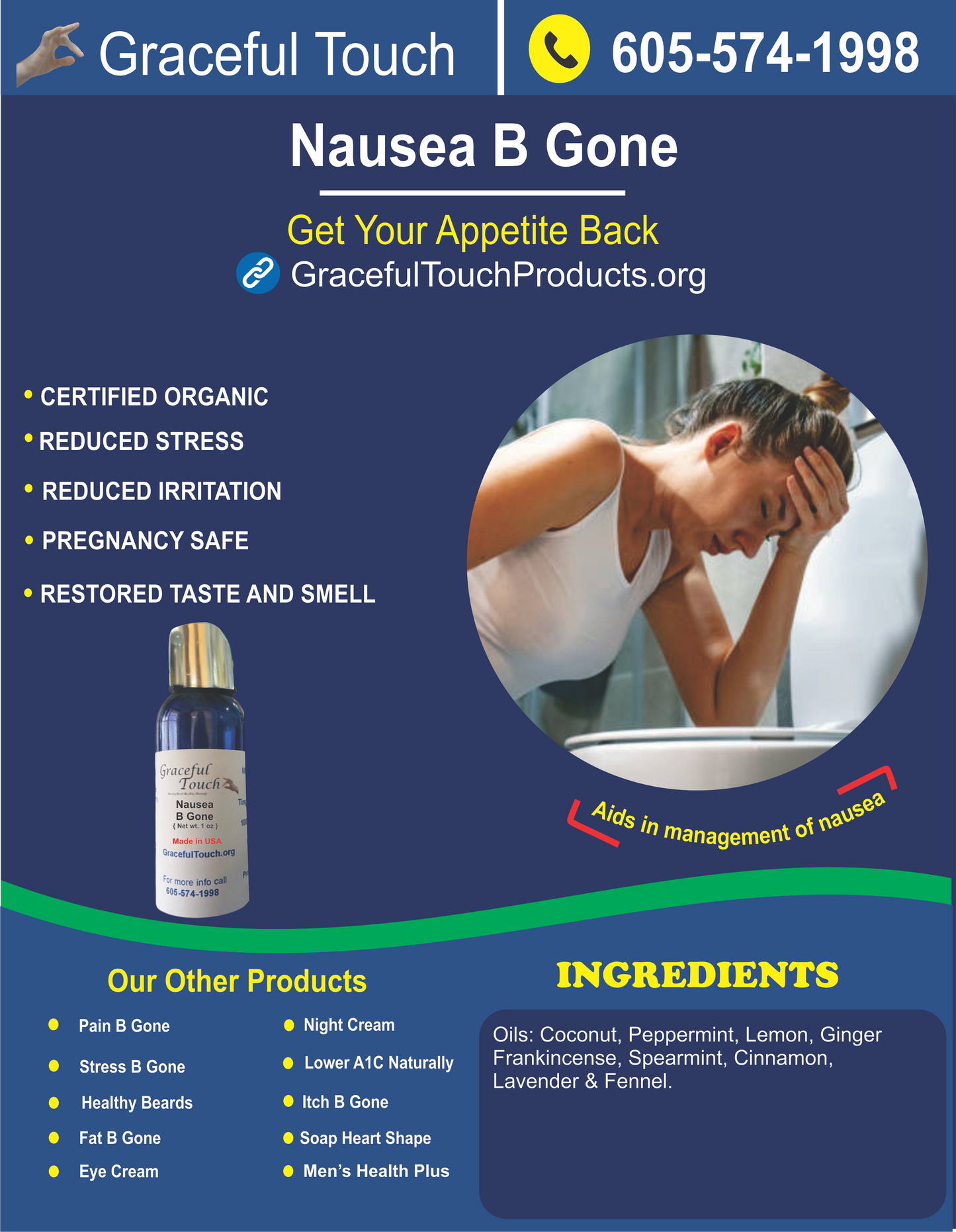 What our Costumers think about Pain B Gone