Regular price
Sale price
$39.95 USD
Unit price
per
Sale
Sold out
INGREDIENTS

Butters: Cocoa, Mango, Shea.
Oils: Primrose, Camellia, Amyris, Carrot Seed, Frankincense, Ginger, Lavender, Lemon, Peppermint, Rosemary, Rose, Marigold, Cinnamon, Grape Seed, Spearmint, Orange, Ylang-Ylang, Coffee (Refined to remove caffeine), Bergamot & Black Seed.
Product Description:
A wide range of signs and symptoms, such as mood swings, sore breasts, cravings for certain foods, exhaustion, irritability, and depression, characterizes premenstrual syndrome (PMS).
These illnesses are common in women and, if untreated, can worsen. When you have PMS, you need a progesterone cream that will work quickly. You must use our organically infused lotion if you are experiencing the bad effects of PMS. 
To deliver the greatest results, our plant-based cream works well. The absence of any negative effects makes using this cream the best option.
The effective ingredients used in our Cream for PMS comprise of:
Rosemary

Rose

Marigold

Cinnamon

Grape Seed

Spearmint

Orange

Ylang-Ylang and Coffee 
This cream contains natural components that work quickly and effectively to give results right away because natural oils are essential for the body. Our cream works incredibly well to treat headaches, encourage better sleep, and lift your spirits.
Because this cream is created organically, you can use it without concern for negative effects. To control mood swings, sore breasts, food cravings, exhaustion, impatience, and depression, we developed a natural cream called PMS B Gone.
Ingredients

Butter: Cocoa, Shea and Mango.

Oils: Camellia, Argan, Jojoba, Coconut, Almond, Eucalyptus, Lavender, Orange, Rosemary, Squalene, Carrot Seed, Spearmint, Bergamot, Peppermint, Vitamin E, Lemon, Black Pepper, Cedarwood, Grapefruit, Grape Seed, Vitamin C, Cinnamon, Apricot, Borage, Clove, Fennel, Frankincense, Amyris & Ginger.
Care Instructions

You apply the products by gently rubbing it into the body area you are focusing on.  For example, the FACE SERUM would be applied to your face two or three times daily while UTI B GONE would be applied to the urinary track area. 


HOT TIP:  Also apply to the bottom of your feet for best results.
View full details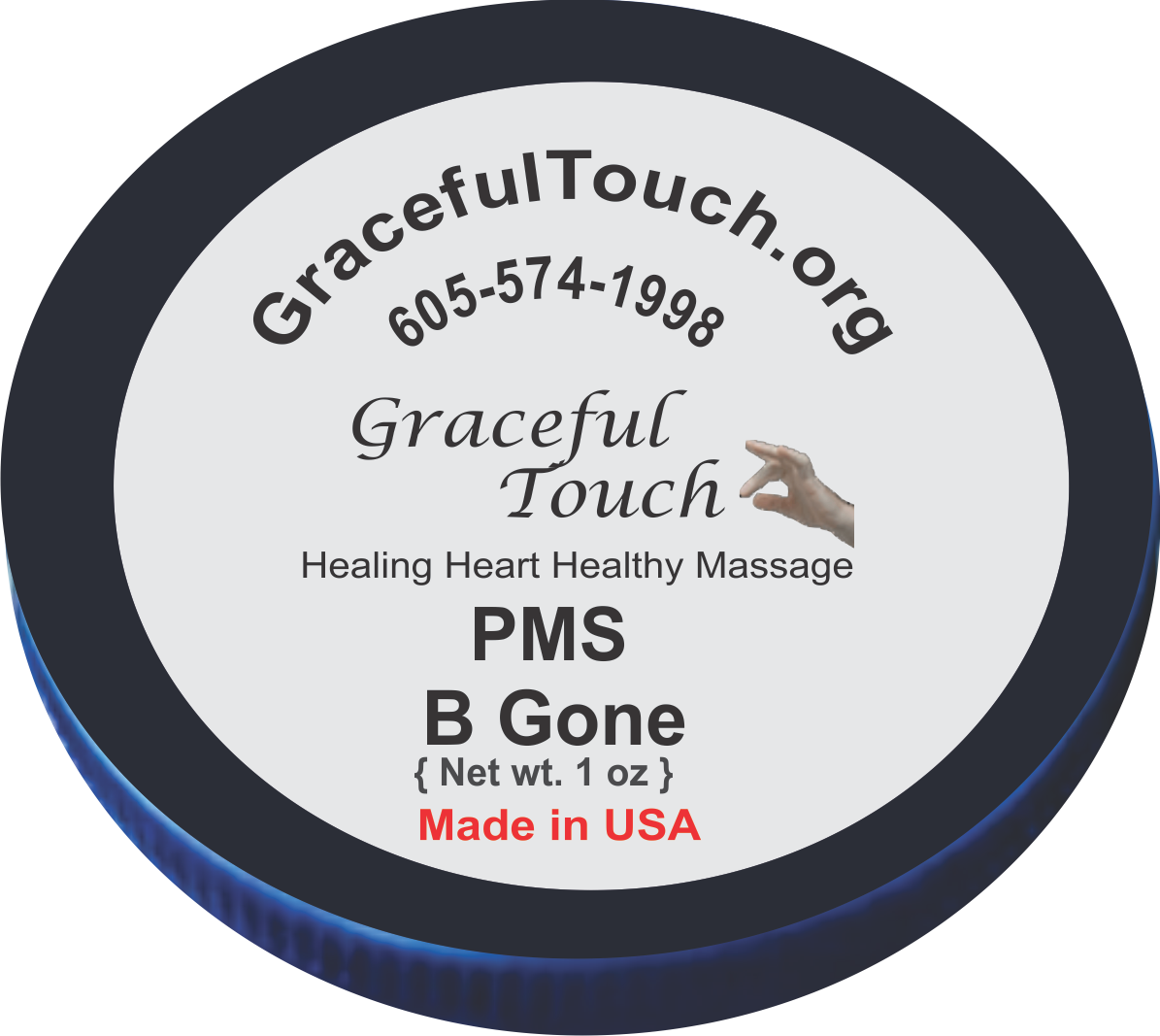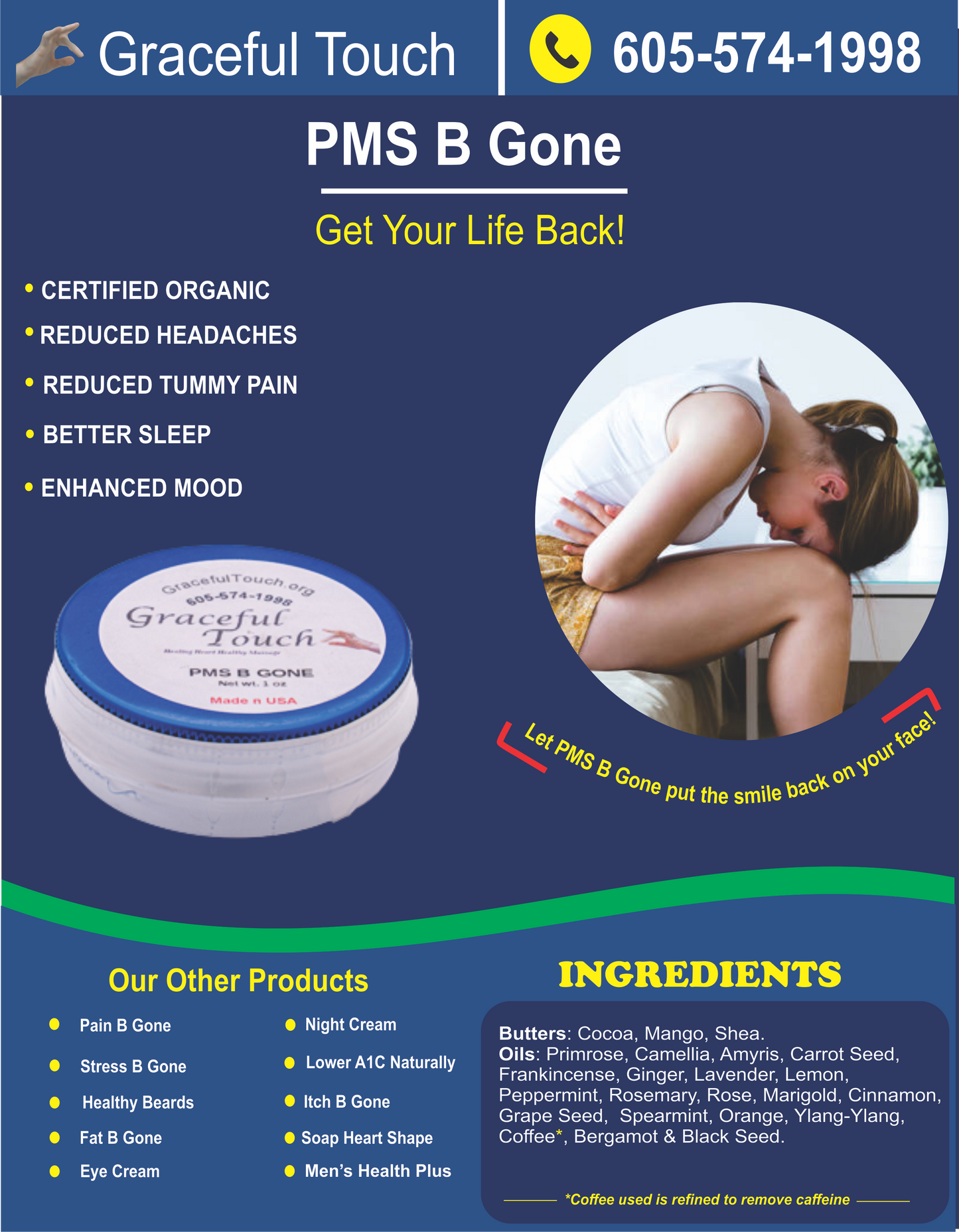 What our Costumers think about Pain B Gone