Regular price
$106.92 USD
Regular price
Sale price
$106.92 USD
Unit price
per
Sale
Sold out
Stretch marks are indented streaks that appear on the abdomen, breasts, hips, buttocks or other places on the body. They're common in pregnant women, especially during the last trimester. Stretch marks aren't painful or harmful, but some people don't like the way they make their skin look.
INGREDIENTS
Butters, Cocoa, Shea and Mango.
Oils: Camellia, Rosemary, Grape Seed, Coconut, Almond, Jojoba, Fennel, Lemon, Hibiscus, Green Tea, Coffee (Refined to remove caffeine), Lavender, Spearmint, Squalene, Ginger, Vit. E & C, Chai, Bergamot, Sea Buckthorn, Rose, Cinnamon, Lemongrass, Juniper, Apricot, Avocado, Castor, Marigold, Carrot Seed, Peppermint, Eucalyptus, Borage, Bay Laurel, Broccoli, Frankincense, Tea Tree, Buchu, Thyme, Black Pepper, White Grapefruit, Clary Sage, Sweet Orange, Ylang-Ylang, Cedarwood & Black Seed.
Product Description:
A particular type of scar known as a stretch mark appears when our skin stretches or contracts rapidly. Obesity and the final months of pregnancy are the main causes of these unattractive stretch marks. There are nonetheless efficient and natural techniques to lessen their visibility, even though they are difficult to eradicate.
Our best cream for old stretch marks from Graceful Touch Products works quickly and effectively on older stretch marks. The all-natural components in our cream provide the best results without any negative side effects. It enhances the microenvironment that promotes skin growth and gives skin a high level of suppleness. Additionally, our best stretch mark cream hydrates your skin and lessens the visibility of stretch marks, which gives you an aged and lifeless aspect.
Some of the benefits of stretch mark cream removal are:
Moistens Skin

Beautifies Skin

Firms Skin

No Side Effects
Stretch marks respond best to a combination of natural compounds, including sweet orange, tea tree, black seed, lemon grass, and many other natural ingredients.
The Stretch Marks removal cream price is extremely affordable, so visit our online store straight away!
Ingredients

Butter: Cocoa, Shea and Mango.

Oils: Camellia, Argan, Jojoba, Coconut, Almond, Eucalyptus, Lavender, Orange, Rosemary, Squalene, Carrot Seed, Spearmint, Bergamot, Peppermint, Vitamin E, Lemon, Black Pepper, Cedarwood, Grapefruit, Grape Seed, Vitamin C, Cinnamon, Apricot, Borage, Clove, Fennel, Frankincense, Amyris & Ginger.
Care Instructions

You apply the products by gently rubbing it into the body area you are focusing on.  For example, the FACE SERUM would be applied to your face two or three times daily while UTI B GONE would be applied to the urinary track area. 


HOT TIP:  Also apply to the bottom of your feet for best results.
View full details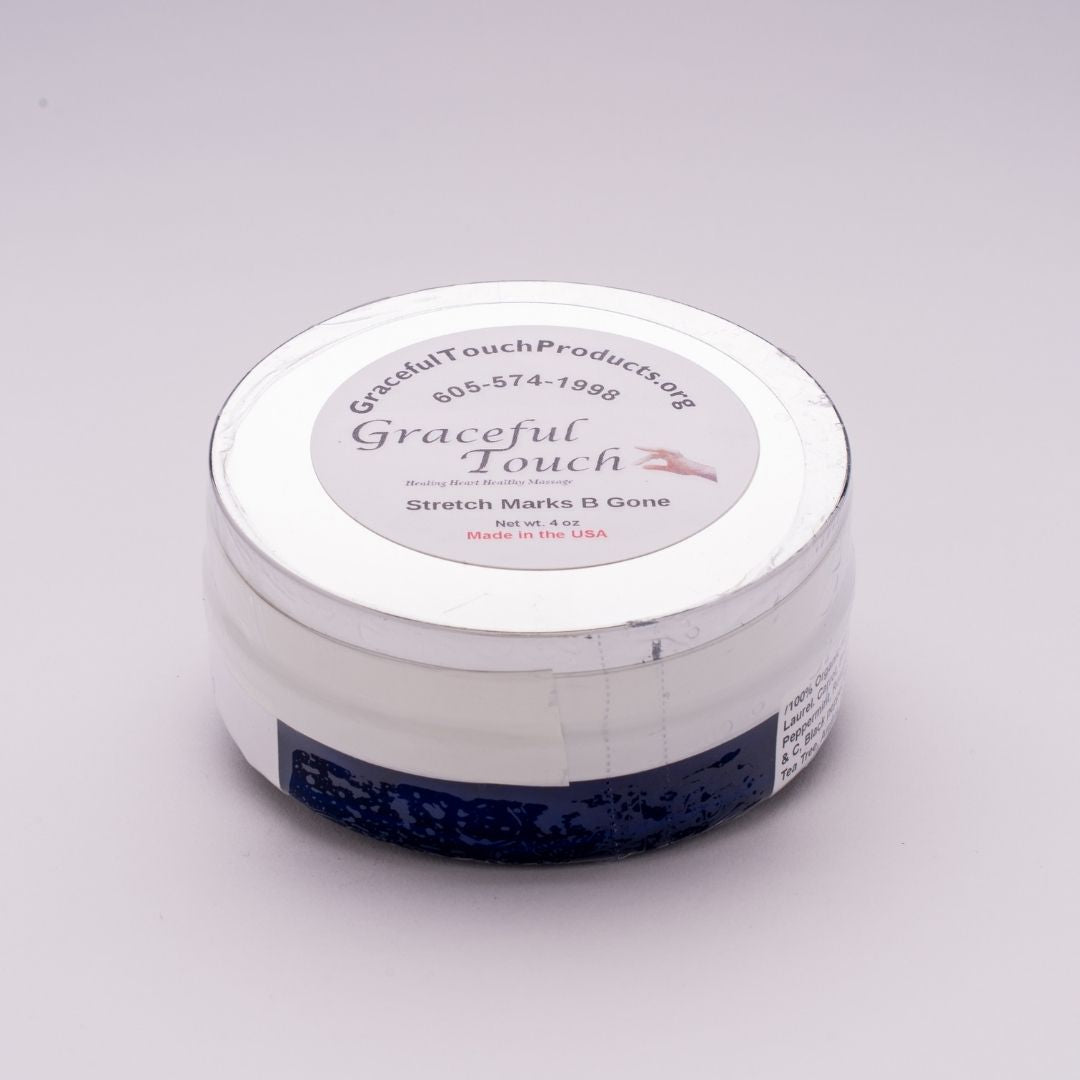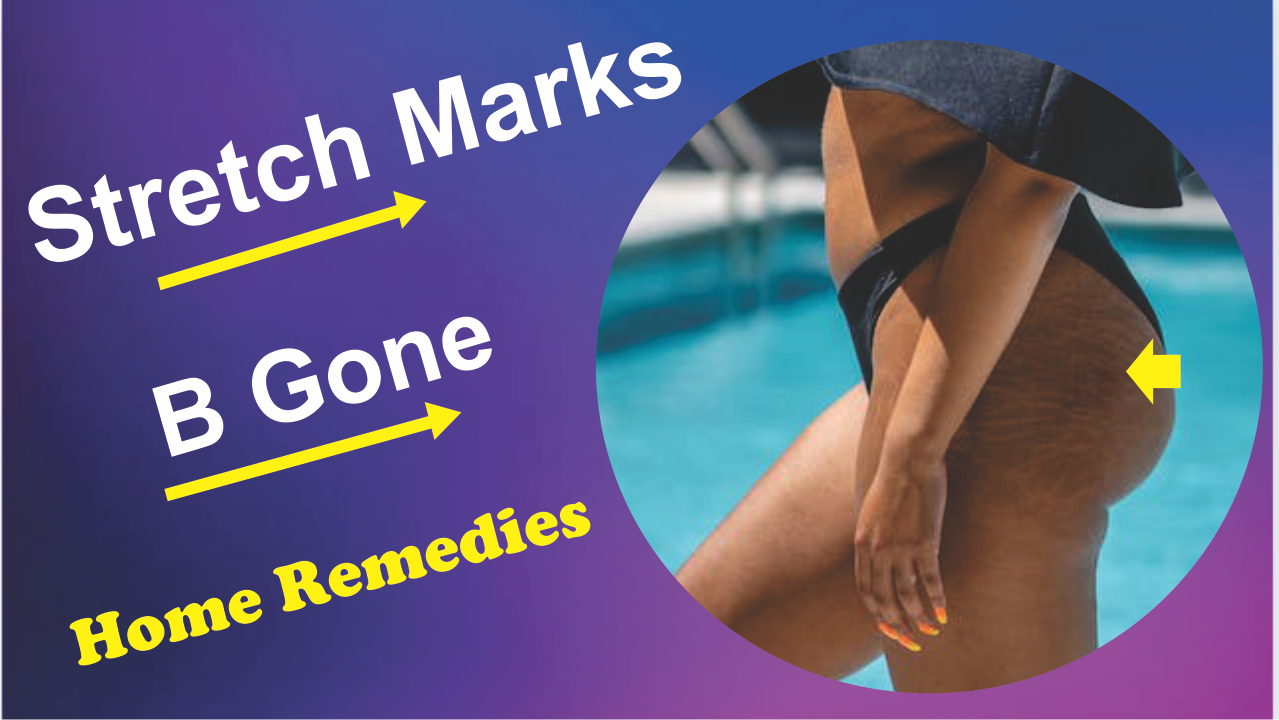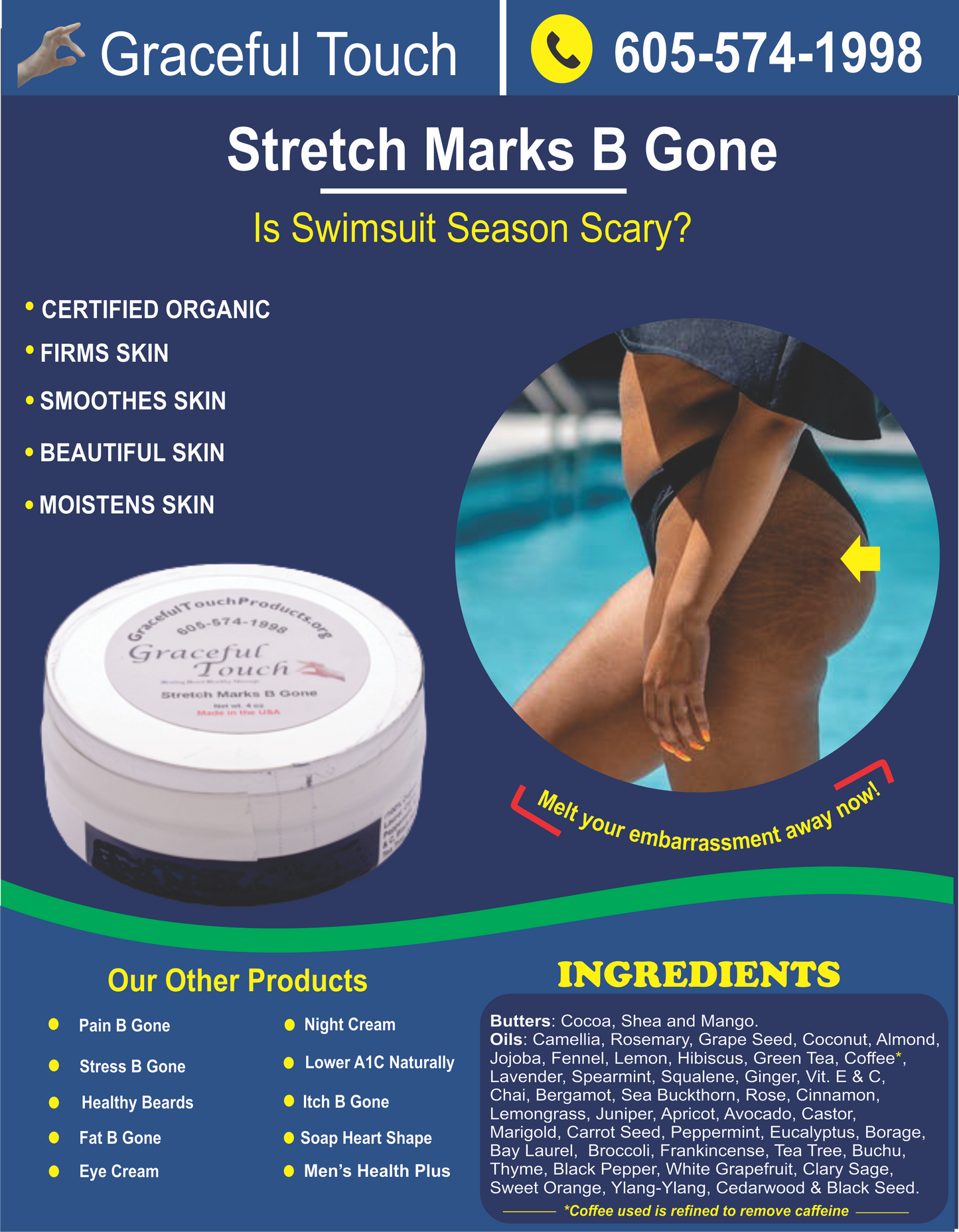 What our Costumers think about Pain B Gone