Regular price
Sale price
$39.95 USD
Unit price
per
Sale
Sold out
Your thyroid is in your neck and it is a butterfly-shaped gland, just above your collarbone.  It is one of your endocrine glands, which makes hormones. Thyroid hormones control the rate of many activities in your body.  These include how fast you burn calories and how fast your heart beats.
When your thyroid is overproducing or under producing, it can cause bothersome symptoms such as weight loss, irritability, fatigue or even weight gain.  Other issues that may arise as a result of this condition include goiter, Hashimoto's thyroiditis and Graves' disease.
INGREDIENTS
Oils: Almond, Camellia, Coconut, Carrot Seed, Tea Tree, Frankincense, Ginger, Green Tea, Lavender, Amyris, Lemongrass, Cinnamon, Cedarwood, Geranium, Thyme, Peppermint, Rosemary, Spearmint, Orange, Thyme, Ylang-Ylang & Rose.
Product Description:
Your thyroid is in your neck, a butterfly-shaped gland above your collarbone. It is one of your endocrine glands which makes hormones. Thyroid hormones control the rate of many activities in your body. If left untreated, the effects of the thyroid can lead to weight loss, fatigue, and even weight gain in some cases.
Our thyroid scar removal cream comprises healing ingredients, including:
Camellia

Almond

Thyme

Peppermint

Orange

Spearmint
A common sign of thyroid hormone insufficiency is fatigue. When employed, essential oils have been reported to lessen sensations of weariness. Because our product considers all of these elements, it is abundant in the oils that your body needs.
Our product, Thyroid Help, supports your thyroid by offering oils that control the production and release of hormones that stimulate the thyroid. Our products work great and contain no side effects.
Ingredients

Butter: Cocoa, Shea and Mango.

Oils: Camellia, Argan, Jojoba, Coconut, Almond, Eucalyptus, Lavender, Orange, Rosemary, Squalene, Carrot Seed, Spearmint, Bergamot, Peppermint, Vitamin E, Lemon, Black Pepper, Cedarwood, Grapefruit, Grape Seed, Vitamin C, Cinnamon, Apricot, Borage, Clove, Fennel, Frankincense, Amyris & Ginger.
Care Instructions

You apply the products by gently rubbing it into the body area you are focusing on.  For example, the FACE SERUM would be applied to your face two or three times daily while UTI B GONE would be applied to the urinary track area. 


HOT TIP:  Also apply to the bottom of your feet for best results.
View full details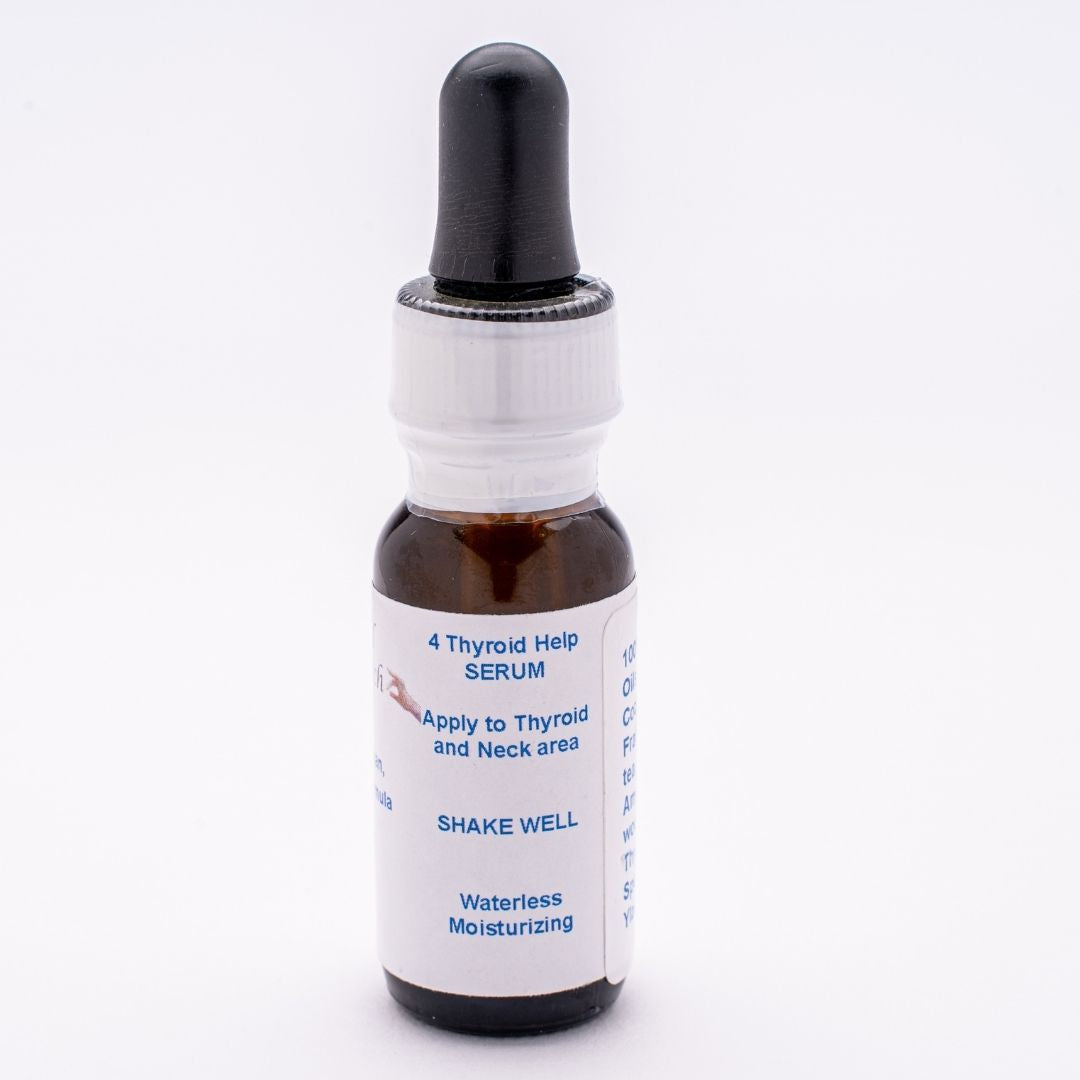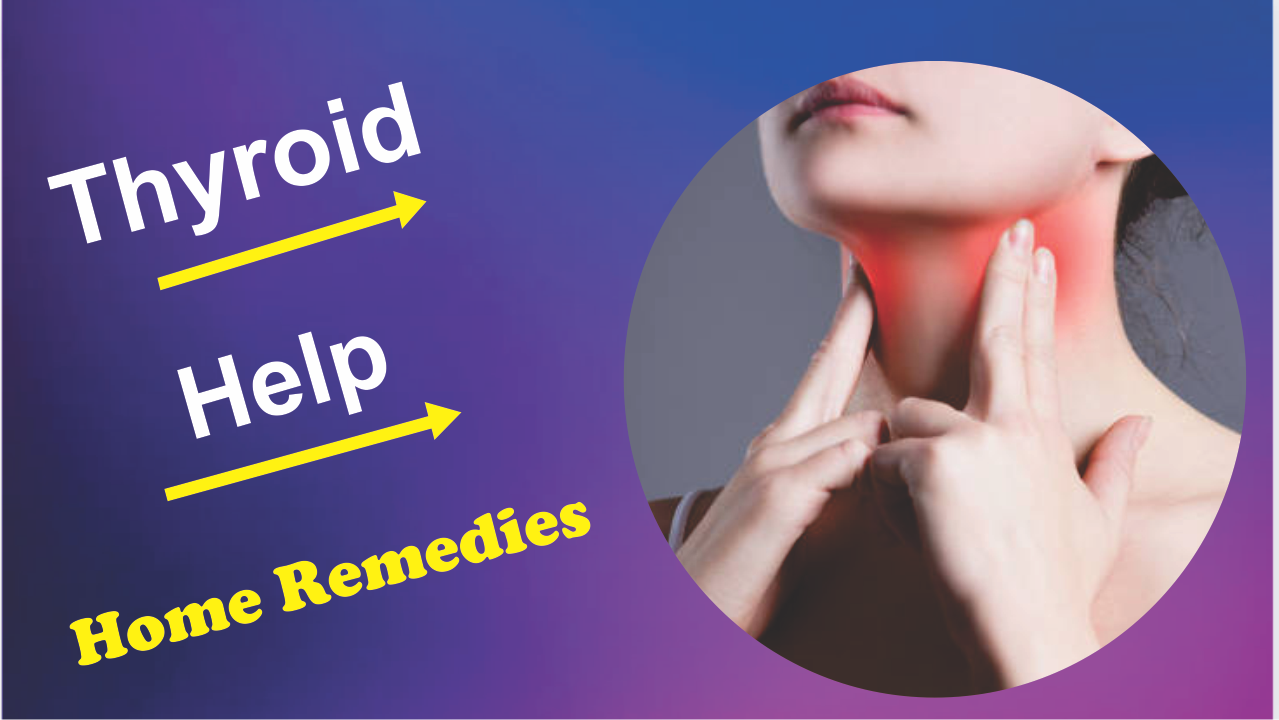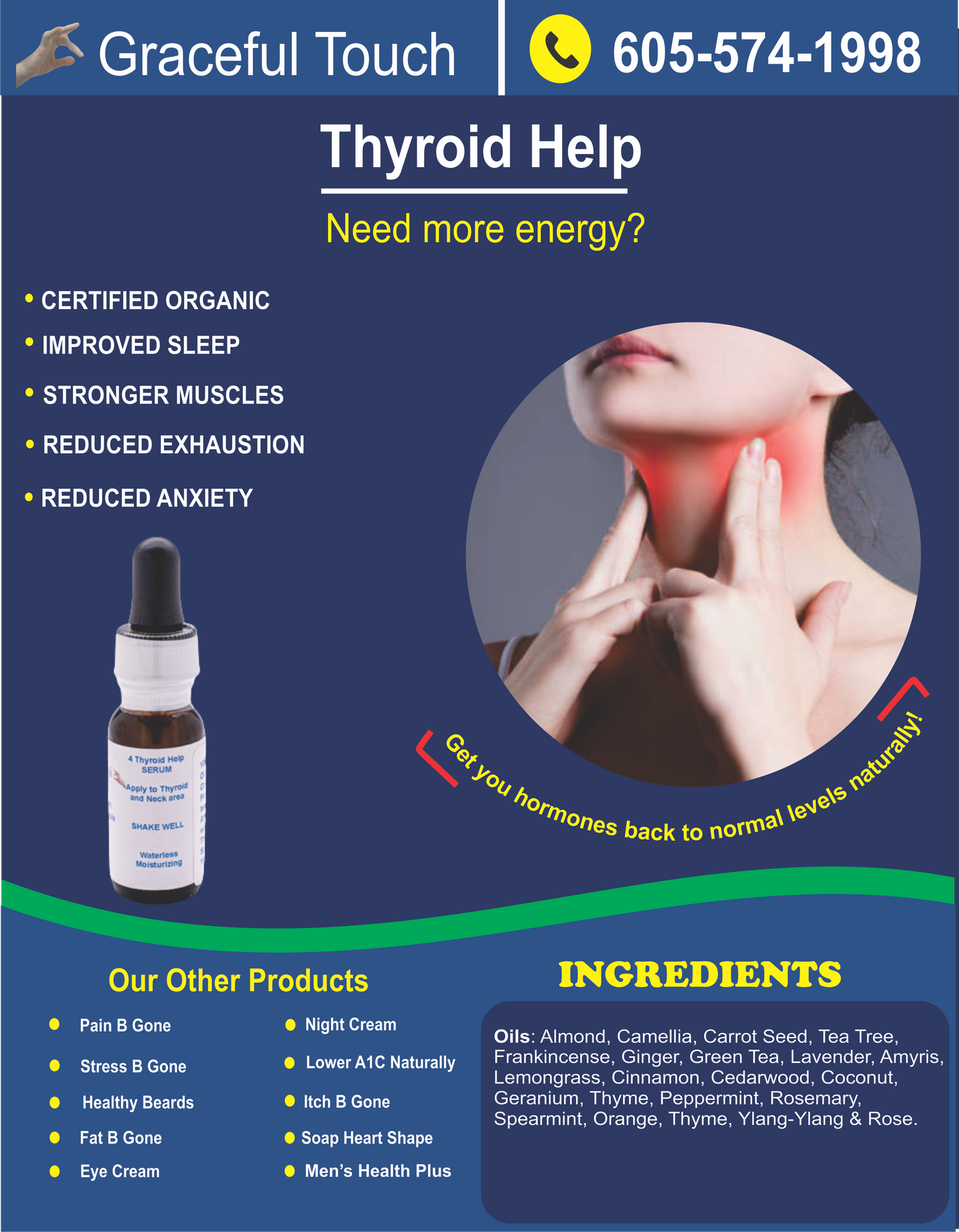 What our Costumers think about Pain B Gone