Regular price
Sale price
$39.95 USD
Unit price
per
Sale
Sold out
UTIs are common infections that happen when bacteria, often from the skin or rectum, enter the urethra and infect the urinary tract.  The infections can affect several parts of the urinary tract, but the most common type is a bladder infection.
INGREDIENTS
Butters: Cocoa, Mango, Shea.
Oils: Camellia, Coconut, Jojoba, Argan, Frankincense, Ginger, Spearmint, Black Seed, Lavender, Orange, Clove, Eucalyptus, Cinnamon, Lemon, Peppermint,
Rosemary, Thyme, Grapefruit, Ylang-Ylang, Sage, Vit. E & C, Primrose, Squalene, Tea Tree, Dandelion, Chamomile, Cranberry & Lemongrass.
Product Description:
UTIs are frequent illnesses that develop when bacteria enter the urethra and infect the urinary tract. These germs are frequently from the skin or rectum. Although infections can affect different regions of the urinary tract, bladder infections are the most frequent. Natural ingredients that can attack the germs without causing any adverse effects are the best way to treat this illness. The infection can quickly spread and cause serious issues if not treated.
Graceful Touch Products provides a potent cream for UTI infections that can stop the infection from growing without causing negative side effects. The cream's anti-oxidants protect against oxidation-related harm.
Our naturally made cream for UTI offers the following benefits from the first application including:
Reduction of Urine in Blood

Eliminate Smelly Urine

Reduce Pelvic Pressure

Eliminating Pain when Urinating
It is worth noting that our products at Graceful Touch Products are 100% natural that do not cause any side effects. You can easily get cream for UTI in females and vaginal cream for UTI from our user-friendly website at an affordable price.
Ingredients

Butter: Cocoa, Shea and Mango.

Oils: Camellia, Argan, Jojoba, Coconut, Almond, Eucalyptus, Lavender, Orange, Rosemary, Squalene, Carrot Seed, Spearmint, Bergamot, Peppermint, Vitamin E, Lemon, Black Pepper, Cedarwood, Grapefruit, Grape Seed, Vitamin C, Cinnamon, Apricot, Borage, Clove, Fennel, Frankincense, Amyris & Ginger.
Care Instructions

You apply the products by gently rubbing it into the body area you are focusing on.  For example, the FACE SERUM would be applied to your face two or three times daily while UTI B GONE would be applied to the urinary track area. 


HOT TIP:  Also apply to the bottom of your feet for best results.
View full details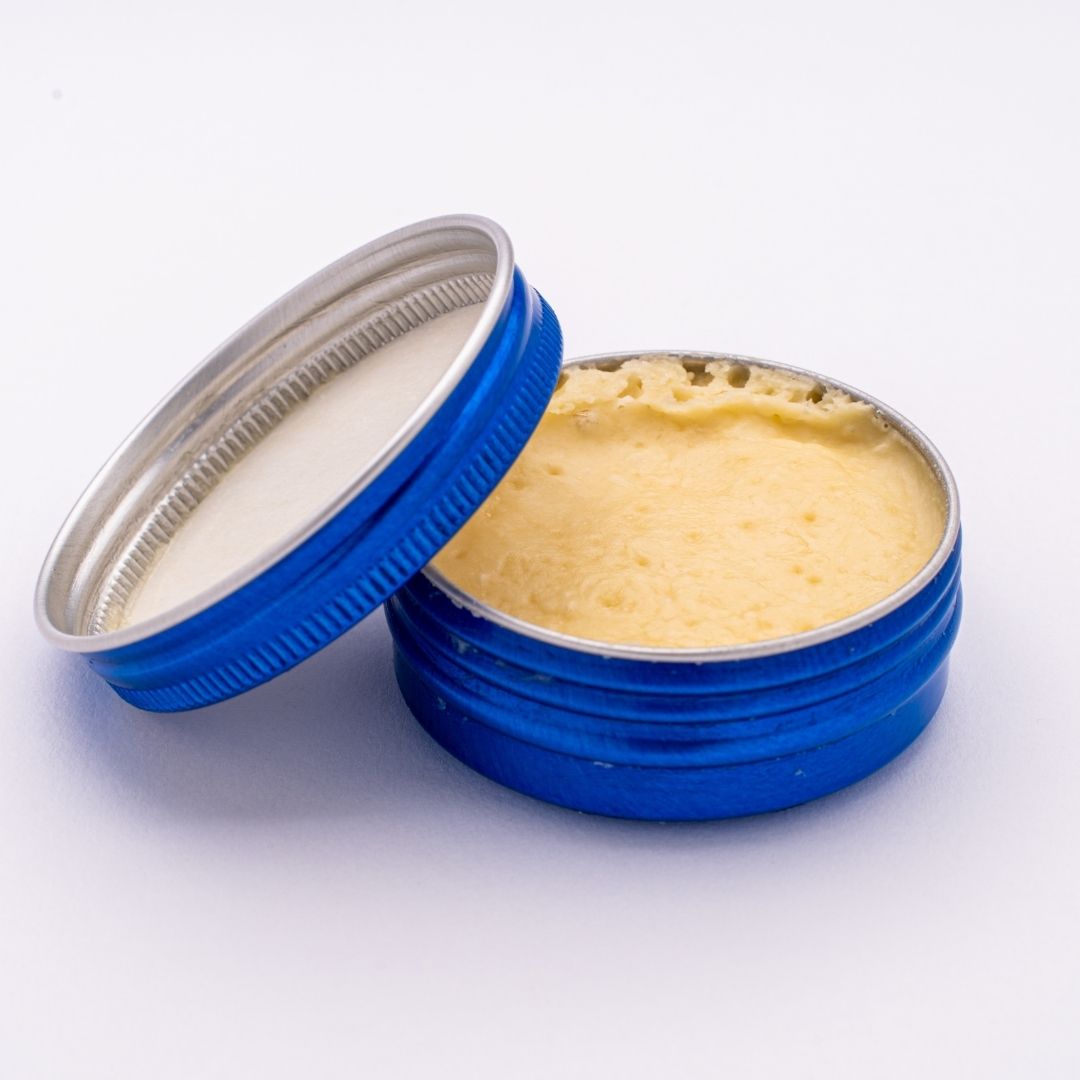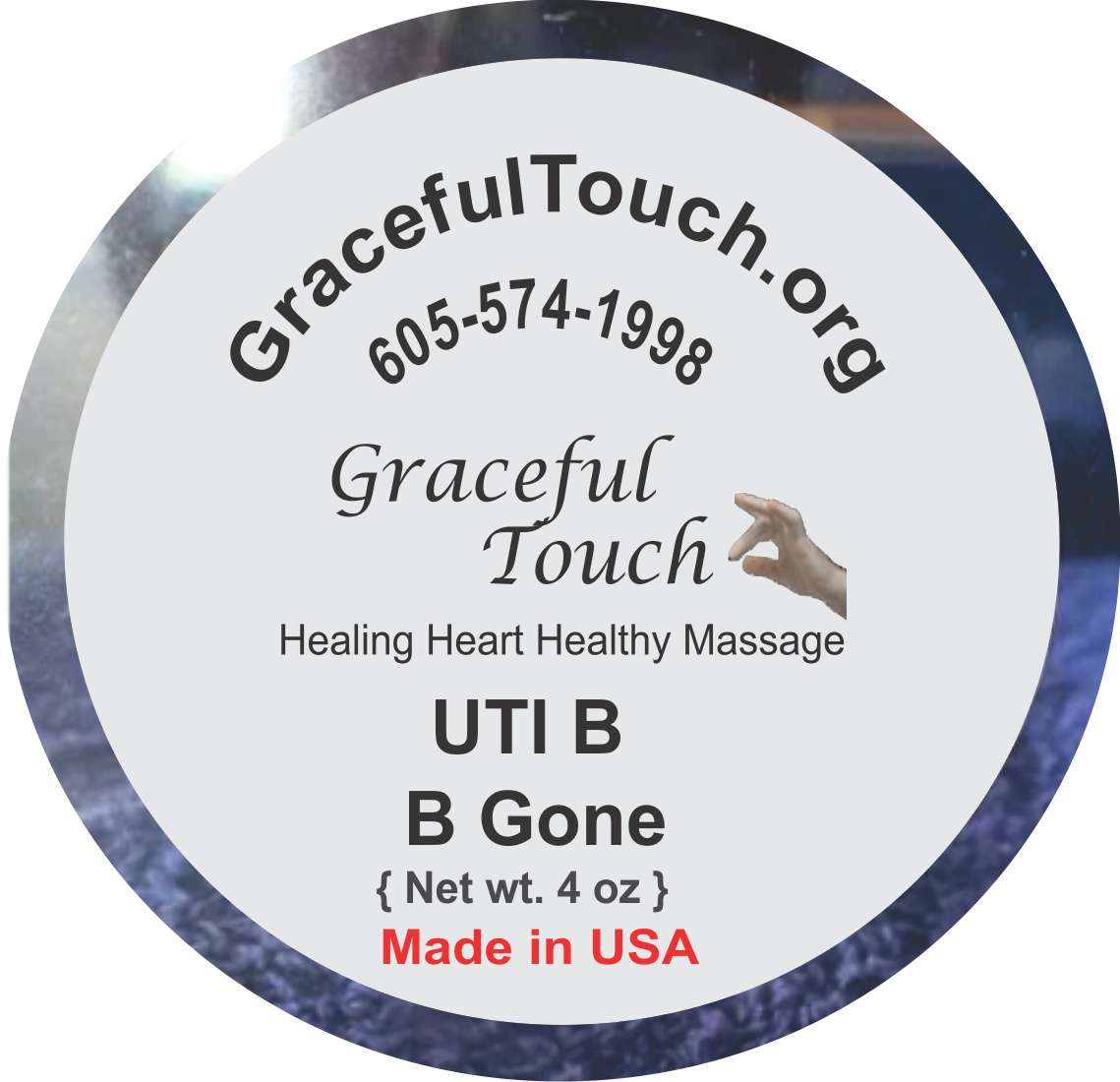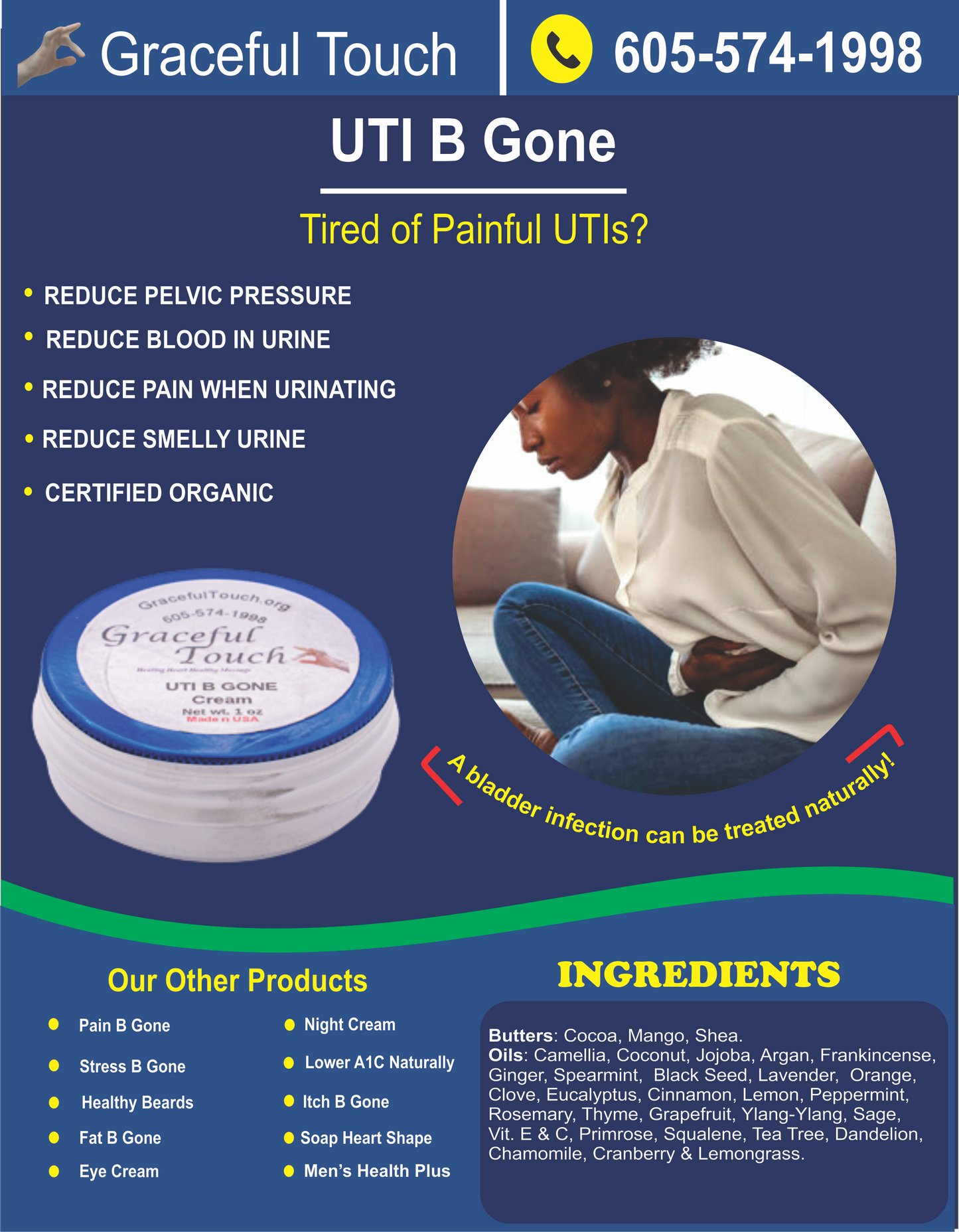 What our Costumers think about Pain B Gone